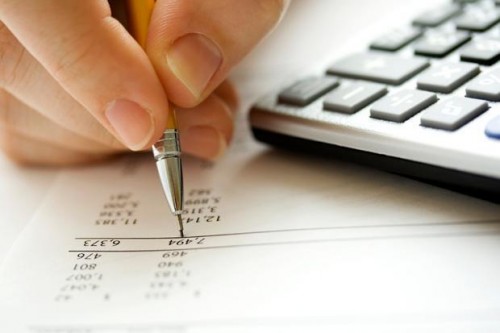 You talk on the phone a lot, you love watching T.V., and when you're not doing that, you're on the Internet. So, why are you paying for all three separately? Here are just some of the benefits of combining services into one.
You Save Money
One of the biggest benefits of combining all of your services together is the savings you get. This isn't news to most people, but just how much you save can be tremendous and that's something not a lot of people really think about.
For basic Internet service, you might end up paying between $30 and $50 per month for service.
With a bundled service, you might pay between $70 and $125 per month for three services. That means you end up saving between $10 and $30 per month. Sometimes, you can save more. If you plan on using T.V., Internet, and phone regularly, look at these cable television, high speed Internet and phone bundles.
You Only Pay One Bill
Another benefit that a lot of people like is the fact that they only pay one bill. Think about it. When you come home from work, you've had a hard day. You drag yourself out to the mailbox to get the mail. Bills. Lots of them.
You carry them inside and dump them on the table, slide the trash can over and start sorting your mail over the trash can.
You throw the junk away, and keep the bills. But, do you really like getting so many bills? No. Of course not.
If you could consolidate all those bills into one bill, would you?
That's what a bundled service gives you. Simplicity.
How To Get The Best Deals When You Sign Up
Not everyone pays the same price for a bundled service, believe it or not. Have you ever walked into a mechanic's garage and asked how much it costs to fix something? A lot of times, the price is negotiable. That's because labor rates are negotiable and sometimes so are parts.
The same is true of Internet, T.V., and phone services. There are limits, of course. But, within those limits are wide price points.
When you're quoted a price for service, don't assume that's the final price. And, never sign up on the Internet. Always call and ask to speak with a sales associate. When they quote you a price, ask, "Is that the best you can offer me?"
When you ask this, you put the ball back in the sales professional's court. And, they have to now scramble to come up with an answer. Sometimes, they'll come down on the price. Other times, they won't. But, you'll never know if you don't ask.
Another question to ask is, "how much more money can you save me?" The word "more" implies that there is room in the price. It's probably worth asking both questions in the same phone conversation, even if the rep tells you he or she can't lower the price on the first question.
If that fails, hang up and call again. You'll get to speak to someone else. You might be surprised to find that you can get a different answer if you speak to the right person.
If the second phone call doesn't work, ask to talk to the manager. Why? You're not going to complain, you're just going to politely ask again: "Yes, I received a quote for service. I was told it would be _________. Is this really the best price you can give me?"
A manager has the authority to discount pricing. And, he or she may do so, even as a promotion for a limited period of time.
How To Renegotiate Later
After a year, call up your service provider. Ask to be connected to the department responsible for disconnecting service. Tell them you are thinking of switching providers to one of their competitors.
They may immediately decide to start canceling your service. You can ask them if they'd like to make you a better offer.
If they don't seem interested in that, then tell them you're switching and hang up. Most of the time, the representative will stop you and connect you with their loss prevention specialist. The loss prevention department is where you want to be. They will almost always give you an amazing discount for staying on as a customer, especially if you've been with the company for a while.
If you've had service for at least 5 years, you can count on a deep discount.
Sean Hodgson is a Dad of three who works from home. Always keen to save money, whilst still having life's little luxuries he often writes about saving money and technology.