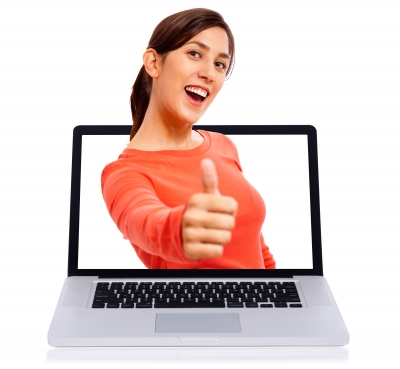 You can never have too much spare cash. Money makes the world go round, and for most families, there is always an urgent bill to pay or school trip to fund. If you are working all hours, you might be wondering at this point how on earth you can possibly fit any more jobs in. Well don't worry because there are ways you can earn some extra money without killing yourself in the process – and here's how.
Sell Online
Websites such as eBay make it very simple to sell products. You can begin with a few unwanted items from your garage and slowly build your business up into a multi-million dollar online store. If you start selling on auction sites such as eBay, you have access to the global marketplace and it won't be hard to find customers. In time, however, it is worth branching out and creating your own online store with a payment gateway, as this will give you more freedom.
Write a Blog
Blogging is fun. It is your opportunity to share your innermost thoughts with an online audience. It is also a good opportunity to make some extra cash once you have built up a decent level of traffic to your blog. The best way to make money from a blog is to place ads on it. As long as you provide interesting content and update the blog regularly, your readership will grow. Eventually you will be able to generate an income from online ads from programs such as Google AdSense.
Become an Affiliate
You can make money from affiliate programs by encouraging people to click on your affiliate links. There is no hard and fast rule to success with affiliate programs, but building a good website helps, as does writing persuasive sales copy. It is also important that you choose the right affiliate program, as some pay more than others do.
Write an e-Book
It worked for E.L James, so it can work for you. The e-Publishing world has exploded in the last few years. Millions of people spend their spare time writing novels and publishing them on Amazon. Anyone can self-publish a novel these days and apart from the time it takes to write the book, it costs nothing to do so. You don't even have to be an amazing writer: even relatively mediocre books sell well if they find the right audience.
Take Part in Online Surveys
You can get paid to complete surveys if answering inane questions in your spare time appeals. Don't expect to earn a fortune from taking part in online surveys, but it is a quick and easy thing to do if you have a spare ten minutes.
Sell Your Services
Are you a skilled app developer or super organized PA? If so, there are lots of online recruitment sites where people like you can pick up lucrative freelance work.
There are many opportunities to make money online if you are willing to be creative. Just remember that you will probably have to pay tax on whatever you earn!