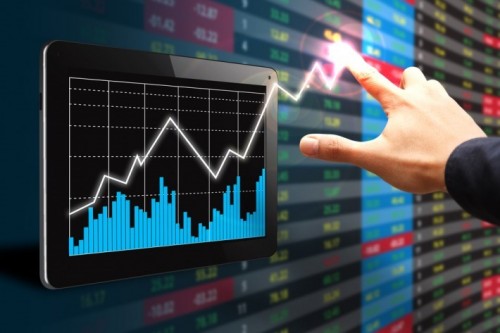 Bitcoin, Litecoin and Ethereum are some of the most common forms of cryptocurrencies available on the market today. Cryptocurrencies (crypto) is a digital form of currency, secured by cryptography, which means that it is almost impossible to either double-spend or to create counterfeits.
The realm of crypto can be overwhelming and knowing where to start can be daunting. If you have no previous experience or limited knowledge of cryptocurrencies, it can be intimidating especially if you are not sure about what to expect.
However, before you dip your toes into the crypto pool, the question you are likely to ask is, is it worth investing in? Here we will try to answer the question around whether or not crypto is worth investing in, as well as what you could expect if you decided to leap into the crypto pool.
Tools Available To Help Earn Money
Alongside the rise in crypto, there has also been an increase in the tools available to help you earn money with crypto. One of how they can do this is through bitcoin price prediction. Tools such as this can be useful to help you predict what is the most likely outcome with the value of certain currencies.
If you wanted to discuss bitcoin forecast with other like-minded investors, tools such as Pynk are a great way to share your bitcoin price predictions with others who are looking to build sustainable investment habits. These types of tools can be beneficial with looking at a bitcoin forecast to help you with your bitcoin prediction.
Potentially Good Long Term Investment
The question of if crypto-assets can help to pay off investors can only be answered if they can achieve wide-scale adoption. For example, bitcoin is most commonly recognised as an investment similar to gold. Investors view bitcoin as being a scarce asset that could potentially increase in value over time, especially if there is a decline in value for currencies such as the US dollar. In addition to this, some envision that bitcoin could potentially gain an increase in use as a form of digital cash. There is even a small percentage who have gone a step further to claim that this cryptocurrency holds the potential to become the first global currency.
If this were to happen, and cryptocurrencies such as bitcoin were able to achieve this, then those who have purchased their tokens will reap the rewards in the future.
Knowing The Benefits
There is one thing certain with investing in cryptocurrencies, there will be winners and there will be losers. When investing in crypto, one of the biggest benefits is the opportunity to potentially make solid gains – an attractive quality for anyone looking to invest. However, the losing side of this investment is that the industry is volatile. As such, if you are looking to invest, you have to be prepared for the possibility of losing.
An additional benefit that comes with investing in crypto is that it offers investors a mechanism they can use to help diversify their portfolio. For many, their portfolio tends to be traditionally held in bonds, commodities and stocks. With many discovering that crypto can help in diversifying their portfolio, there has been an increase in the total of investors and high-network individuals who are beginning to allocate small portions of their portfolios to crypto.
Understand The Risks
Just like investing in stocks, there are potential risks that come with investing in crypto. The main one that catches many investors out is scams and how volatile currencies tend to be. Despite these risks, there is still an increasing amount of people who are starting to invest in crypto.
Knowing What To Invest In
After weighing up the risks with the benefits and you have still chosen to test your luck with crypto, the next step is knowing which currency you would like to invest in. The most common cryptocurrencies are Bitcoin, Litecoin and Ethereum, however, there are other types to choose from.
With a look at guides about what you should know about each type of cryptocurrency before you invest, it will help you to build a better understanding of what is available and what will be the best match for you.
To Invest Or Not To Invest 
Taking into consideration everything that you have learned so far about crypto and the benefits and pitfalls that come with investing, it is now your choice to decide if you want to invest. Whilst there are numerous things to be cautious of, such as potential scams or the possibility of losing money – sometimes the benefits can be far greater, making them worth the risk.
Although the decision is ultimately yours to decide, it is worth doing additional research into what is available. In doing so, not only will it help you to decide, but it could also provide you with valuable information, as well as the tools to support you on your quest to achieve success within the world of crypto.