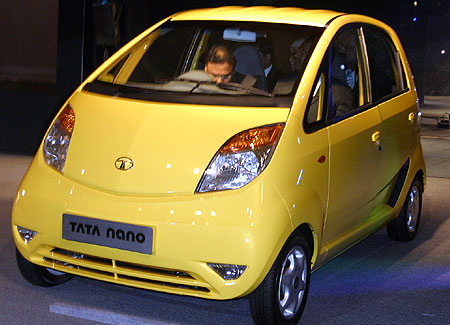 Is your daily commute cutting into your savings? If your answer is yes, you're not alone. The average American household spends 17.5 cents of every dollar on commuting costs, with most of that money going toward owning and maintaining a car. Looking for ways to cut the cost of your commute? Here are 15 ways to get to work (or anywhere else) for less.
Ride Sharing
Carpooling, or ride sharing, isn't just a cheaper way to get to work, it's a greener way to get there, too. According to Deloitte University researchers, If 19 million commuters in American metropolitan areas carpooled, carbon dioxide emissions would decrease by 9.1 million metric tons annually. Not quite sold on ride sharing? Take advantage of this Lyft promo code for your next ride to the office.
Maintenance is Key
Regular maintenance can significantly reduce your fuel costs. According to Fueleconomy.gov, keeping your engine properly tuned can improve your gase mileage by an average of 4%. Repairing a major problem, like a faulty oxygen sensor, can boost your gas mileage by as much as 40%. Get regular oil and filter changes, and keep your tires properly inflated.
Park Your Car in the Garage
Cold weather can lower your fuel economy, as your car's engine takes longer to warm up to a fuel-efficient temperature. Park your car in the garage to keep the engine warm.
Slow Down
Driving at a cruising speed between 65 miles per hour or below can improve your fuel economy by an average of 35 percent, according to Edmunds. Ease up on the accelerator pedal, and avoid abrupt stops.
Use Gas Discount Apps
Use a smartphone app like GasBuddy or FuelFrog to find the lowest gas price in your area. These apps crowdsource information from other drivers to provide you the most up-to-date gas prices.
Research Spots in Advance
Before leaving home, check out the best – and cheapest – places to park your car. There are smartphone apps available to help you locate parking lots and see parking prices in the area.
Apply for Transportation Rebates
Some cities offer incentives for using public transportation, carpooling, or driving a low-emissions vehicle. Check with your city to see if you qualify for any rebates, and take advantage of as many incentives as you can.
Use a Rental Car Instead
Going away on a business trip? Cut costs by renting a car instead of driving your own. Many car rental companies post coupons online to save you even more money.
Avoid Tolls
Take the free route whenever possible. Most GPS systems have a setting that allows you to avoid toll routes when mapping a trip. In some cases, taking a toll route can be the more economical option. To decide which route is more cost-efficient, factor in gas costs for using the non-toll road. If the non-toll road is more economical, take it.
Take the Bus
Most big cities offer discounts on weekly or monthly fare cards for public transportation. Consider taking the bus or metro to work instead of driving.
Roll the Windows Down
Driving with your windows rolled down is believed to improve fuel economy. Edmund's road testers found that a 2007 Toyota Tundra's fuel economy increased by 9.5% when cruising at a speed of 65 mph with the windows open.
Ride a Bike Instead
Commuting by bicycle is easier and more convenient than ever before. Consider investing in a bike and pedaling to work instead of driving. Between gas and parking costs, you'll recoup the money you spent on the bicycle in no time.
Look for Discounts on Gas Gift Cards
There are websites that sell discounted gift cards for gas, travel, hotels, restaurants, and automotive shops. Check these sites regularly for gas deals.
Sell Your Second Car
The American Public Transportation Association estimates that the average household can save over $10,100 by owning just one car and using public transportation.
Consider Multi-Stop Flights
While it may take longer to get to your destination, an indirect flight is more economical than a direct flight.
Work From Home
Telecommuting cuts the cost of your commute to zero. Employees who work from home also cost less to companies than employees who work onsite. If you have a job that could be done at home with access to the Internet, speak with your employer about the feasibility of telecommuting. You may even be able to work out a schedule where you work in the office for half the week and telecommute for the other half.
Chad Fonger has been driving for rideshare companies for many years including for services such as Lyft and Uber. He strives towards sharing his experiences and helpful information with his popular comprehensive blog, which goes in depth about the dynamic and ever-growing rideshare industry and share economy smartphone applications.