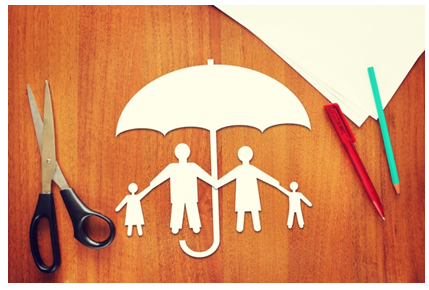 When a spouse dies, it is natural that the surviving partner will be in a state of grief and may find it difficult to deal with everyday aspects of life. Sadly, many issues have to be taken care of when a spouse dies, and they include financial matters.
When a spouse passes away, there is a need to review payments and bills and someone needs to be responsible for this role. Not making other payment arrangements may cause significant financial issues with respect to charges or being pursued by debt collectors.
The surviving partner should gather the bills together; note what has to be paid immediately and deal with them. If a bill is paid from a joint account, the bill will be paid as normal, assuming there are sufficient funds to pay the bill. If a bill is paid from an individual account of the spouse, there is a need to transfer the bill to the remaining partner's account. This is because as soon as the bank is informed of the person's passing it will freeze the account.
Depending on personal financial circumstances, many people now make provision for funeral costs well ahead of time. Funeral plans are available that allow for pre-payment, removing the worry of a sudden unexpected cost falling upon the surviving spouse.
What is the average cost of a funeral?
Estimates suggest that a standard funeral in the US can cost anywhere between $6,000 and $10,000. The more features you want to include, the more expensive the service will be, but even a simple and fitting tribute can be costly. The initial $6,000 can easily be taken up by the funeral service provider's charges, and a further $4,000 may be required for a grave space, headstones and markers.
There are of course different ways to honor someone that has passed. It may be that a cremation service is thought suitable to commemorate the life. There are funeral homes that offer specialist cremation services and speaking with a professional about what they offer and how they proceed can save money without lowering the tone of the occasion.
As well as talking to specialist professionals like funeral home providers there are other ways in which support can be found. It is at times like this that friends and family members have a big role to play in providing support when a bereaved spouse needs it most. Whether this is assistance based on professional advice, on advice they have received themselves when in a similar situation, or just by being around, the support of others can make a great difference at this difficult time.
There are also professional bodies that can offer guidance on how to deal with finances while there are licensed professionals who can assist anyone struggling to come to terms with their loss.
Losing a spouse is heartbreaking, however, assistance is available to deal with the financial issues that arise from this situation. Banks can be helpful and a lawyer will assist with dealing with the legal side of finalizing the deceased's estate through the probate process.