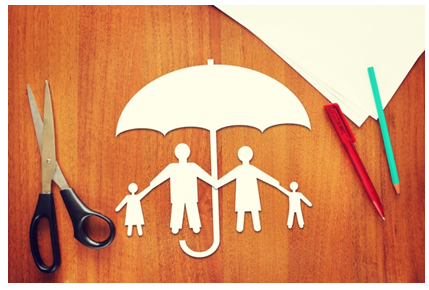 Looking for the right life insurance policy might not be the best way to spend a fun afternoon, but it's something that we all need to think about. Ultimately, having the right protection in place ensures that you and your loved ones are well defended against anything that might happen in your future. However, before you can make the right decision, you need to determine what kind of insurance policies are likely to be best for your needs. Today, we're going to look at two contrasting kinds of policy – known as mortgage life insurance, or decreasing term, and increasing term. Both of these options have benefits to offer in the right circumstances. It's up to you to determine which one fits your requirements.
Choosing the Right Policy
Ultimately, there's no one-size-fits-all strategy to buying the perfect policy. The best thing you can do is think about what you need from your coverage, and how well you want to be protected in the event that something should happen to you. Sometimes, you might decide to get a policy that covers the entire length of your life, while other people just cover their needs over a specific period. Speaking to an insurance professional will make it easier to determine what you're going to need from your policy. You might even find that talking to a pro will help you to make better decisions about add-ons for your campaign. For instance, you might need to add a modified endowment contract into the mix, depending on whether you want a tax solution in the future.
What is Decreasing Term Insurance?
Decreasing term coverage basically means that you have a chance for your payments to the provider to fall or reduce each year. This usually reflects the fact that you've got less to pay back on your mortgage, so you don't need as much of a huge payout if something happens to you before you're done dealing with the costs of your home. You might take out a policy that covers around 20 years for $150,000, but after fifteen years, you'll have paid a significant amount on your mortgage, which means that you end up being insured for more money than you reasonably need, and you're paying more of a significant premium as a result. The decreasing strategy will handle this issue for you.
What About Increasing Term?
As you might expect, an increasing term policy takes things in the other direction. With this kind of strategy, you have your payouts rise by a tiny amount each year, reflecting inflation in the economy and other issues. You can choose to link the amount you pay on your program to a specific inflation measure, depending on certain circumstances, and the company that you're purchasing with. For instance, some people choose the CPI (Consumer Prices Index) or the RPI (Retail Prices Index) as the best way to determine how much they should pay every month. On the other hand, if you don't have a specific inflation measure in mind, you can agree with your provider to have the amount of your coverage move up by a specific percentage every year.