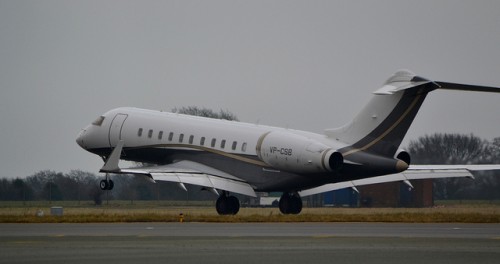 Life is unpredictable. The entire insurance industry was founded upon this simple principle. Because of all of life's uncertainties, dangers, and unexpected events, insurance is one the largest and most necessary industries in the modern world.
Traveling for work can be exciting, exhausting, and sometimes, hazardous 
Almost all modern professionals have medical insurance for their physical and mental wellbeing. There is also car insurance to provide financial protection on the road, and life insurance to provide security for loved ones in case the worst occurs. And these are just to name a few; the majority of people have additional insurance policies for various other protections.
So with all of this insurance in place for your day-to-day life, doesn't it just make sense that you would need added protection while away from home? This is where travel insurance comes in. It can provide some important safeguards – financially and otherwise – while you are traveling for work.
Should I Get Travel Insurance?
Travel insurance can provide an additional layer of security while you are away, but it is not necessary any time you leave home. Travel insurance for a working holiday in a foreign country for a few or even multiple weeks is almost a necessity in the minds of most frequent travelers. However, it might not be necessary for a two-day trip from the US to Canada or another brief visit to a similar locale. 
There are several factors to take into consideration when deciding if you need this added protection for your business trip. While your own specific needs and considerations will vary, you can generally review the following factors when deciding:
— How long you will be away
— The cost of the trip
— The distance you will be traveling
— The location of the trip
— Any other risk factors specific to you, your business or the location
What Does Travel Insurance Cover?
Before you purchase travel insurance, it is important to understand what is and what is not covered in your average policy. We have all faced some life situation in which we believed we had protection for some event, only to find that we did not once the event occurred. This sort of too-late realization could be particularly damaging while in a foreign land.
Travel insurance will provide some security for many things that can go wrong on or before your business trip, but it is not a fix-all solution for every possible scenario abroad. Below are some of the most common things that travel insurance can help with:
— Lost or stolen luggage
— Illness or death in the family which forces you to cancel a nonrefundable trip
— Medical care abroad
— Legal assistance abroad
— A missed flight
— A last-minute hotel
— 24-assistance abroad
— Emergency evacuation and repatriation
— Death or dismemberment while traveling
These are just a few of the potential events and hazards with which travel insurance can assist you, but not all policies are created equally.  Most plans will provide comprehensive coverage that includes all (or most) of the benefits listed above, but some will allow you to pick and choose your coverages a la carte.
How Do I Choose the Right Policy?
Just as with any other type of insurance, there will be a seemingly countless number of providers and plans available, some better than others. In order to choose the right one for you, you must do your research. Find providers that cater to business people and have experience addressing the needs of traveling professionals.
You should also read reviews and ask colleagues and others who travel frequently for work. Most importantly, you will need to understand what your plan will cover, and to always read the fine print before purchasing insurance.