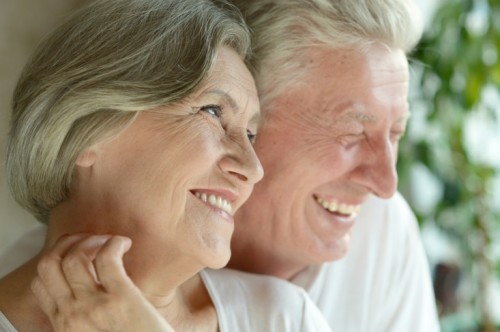 Financial planners refer to estate planning in the broad sense of investment strategies. This term is used by insurance professionals for providing product and advice associated with the use of diverse insurance policies for accumulating wealth and protecting it as well. CPAs are known to incorporate estate planning as an integral part of any effective income tax planning. Estate planning services are provided by qualified attorneys and this sort of planning would be essential for protecting you, as well as, your family.
The Key Functions
An estate planning lawyer is involved in planning for dire circumstances. He has to plan in terms of his client's any future disability and ultimately the death of his client. The attorney must actually allow other professionals to take care of his client's general investment advice, as well as, any apt product sales like life insurance, disability insurance, annuities, or long-term care insurance.
A person is faced with the risk of major cognitive impairment that seems to double almost every five years post attainment of age 65 years. After attaining 85 years of age, the risk is almost 50 percent. The primary function of an estate planning attorney would, therefore, be to assist his client in financial management and even life care management if he becomes disabled cognitively. There is a much greater risk of cognitive impairment or disability in the following few years and the attorney is supposed to chalk out an effective plan.
Secondly, the estate planning lawyer would have to manage his client's assets in the event of his client's death. A competent estate planning attorney should be getting involved in extensive discussions and conversations with their clients to understand what options would be desirable for the client. The attorney goes about understanding clearly what the precise objectives upon death are.
More often than not, clients' initial reaction would be simply leaving the assets at once to the loved ones. This way they can limit losses incurred on the divorce of a beneficiary, claims from creditors or their inability to manage their wealth. When planning for your own death, there are a number of decisions for you to make and several tough choices. This is where an estate planning attorney comes in, as he is able to advise you about all possible courses of action and also urge you to make an informed decision.
The Perks of Hiring an Estate Planning Attorney
Estate planning attorneys are legal professionals who through several years of continuing legal education, mentoring and experience understand the ways to advise clients specifically on getting their assets in order for preparing well in advance, for the likelihood of mental disability or ultimate death.
Estate planning goes far beyond the preparation of a will. The specialist attorney would have to draft all living trusts, try to devise plans to avoid or mitigate taxes on the estate and also take definitive steps to keep your assets and funds safe from the creditors of your beneficiaries. They can also prepare healthcare directives and powers of attorney so that there is someone legally bound and able to manage your affairs if you find yourself mentally incapacitated in the future, and also helps you to handle conservatorship or guardianship issues.
Qualities in a Great Estate Planning Attorney
It is absolutely vital that you go to an attorney who is well-versed with the law and has specialized knowledge of this particular field. He should be trustworthy and a good listener so that you can share all your needs and concerns with him. Also, he should have practiced in your state for a few years so that he would be on top of any legal issues; this way the documents drafted by him would never be declared invalid.
Conclusion
Do not entertain second thoughts about hiring a qualified and experienced estate planning attorney as you would be ending up losing far more money eventually than the actual cost of hiring an expert attorney. Devote your time in locating and hiring a perfect estate planning attorney who is well respected and experienced in this business.
Author Bio: Paul Farber is an ex-attorney and legal counselor based in Utah. He is well-versed with property law and also with personal law. He has recently taken to blogging to share his expertise with readers, including clients, potential estate planning attorneys, students etc.