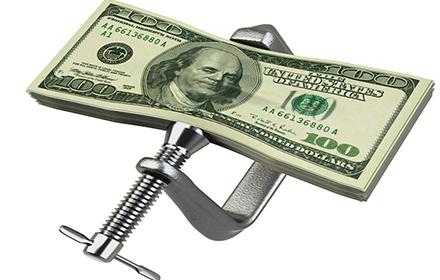 There are so many ways to save money and some of our routine activities are carried out at a premium. Here are some of the easiest ways to save money. Check them out!
Discounted cinema tickets
Cinema-goers love to see their favorite movies on the big screen. However, if you can save money while booking your tickets, go ahead with it.
Look for promotional deals like 'two-for-one' or 'XX percent discount' before you book your tickets.
Apart from this, you can watch your favorite movie in a not-so-expensive cinema hall too.
'Pay-as-you-go' gym
If you have a gym membership, ask yourself whether you are utilizing it to the fullest or not.
If your answer is 'yes', move on to the next point.
If your answer is 'no', start thinking of an alternative. We have one alternative shortlisted for you. Opt for the 'Pay-as-you-go' gym scheme.
With a gym membership, if you are not going to the gym regularly, you are not losing weight or building your muscles, but you are still losing your money.
With the alternative option, you can at least save money if you are not losing weight or gaining muscle.
Go green
This is one of the simplest ways to save money.
Support nature and save money too!
Family Budget
With family bills, day-to-day living costs and holiday expenses, you have to look after your expenses too. So, it is important to have a proper family budget that can settle every necessary expense. For this, if you need a budget planner, buy one!
Look for offers
This is simple. If you want to save money, you should look for offers available at online and retail stores. There are a number of online stores that offer exclusive discounts. Look for the best offers online and choose one that gives you the same products for the lowest price.
Here, you should even use coupons so that you can get additional discounts on your purchases.
However, make sure that your coupons match the store.
Childcare benefit
Even if you are short of cash, you might miss out on this benefit.
Check your tax papers. Check whether you are utilizing every related benefit or not.
Health checkup
Well, no one in this world is safe from health issues. So, it is a good practice to get a health checkup regularly done.
Vacation
Living in a stressed environment, the possibility of making a wrong decision is high. So, move out of the stressed world and get set for a family vacation.
Pocket money to your kids
Give it to them as pay. Let them complete a certain task and earn their pocket money. Let them live the hard life, even when they are with you. It will help them get used to saving money.
Apart from these tips, how can one save money on a daily or weekly basis? Share your views below.