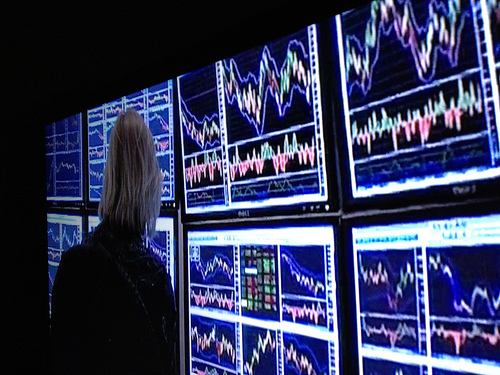 If you are serious about investing in global energy stocks it would be a good idea to gain an understanding of Master Limited Partnerships and learn what opportunities they offer for worthwhile returns.
Here is a look at what Master Limited Partnerships (MLPs) are and how this type of company might be a potential play when they come up on your investment radar.
There is an overview of MLPs and what they offer in comparison to competing opportunities, plus a look at the different types of MLPs are available and where they are traded.
A viable alternative to REITs?
If you are an investor who is looking for income opportunities you will probably have been part of the rise in real estate investment trusts (REITs) but the housing bubble proved to be a tipping point for that run, and now MLPs are being pitched as a viable alternative.
In order for a company to qualify for MLP status, they must receive no less than 90% of its income from dividends, interest, gains from the sale of property, or income and gain from commodities or futures.
A company can also gain MLP status if you can also show that you generate a substantial part of your income and capital gains from activities related natural resources or minerals.
These parameters mean that MLPs in the energy industry can look attractive to investors as their fortunes are not so tied to the price of oil and gas as other energy stocks can be.
If you are old enough to remember the old energy partnerships that were around in the 70's and 80's, you might be wary about MLPs, as these old energy partnerships turned out to be tax shelters which weren't all they seemed and some turned out to be scams.
Thankfully, you can be assured that MLPs are legitimate investment vehicles that can also offer genuine tax savings, so there are plenty of good reasons why this type of energy company might be the sort of quality investments you are looking for.
Different type of investment
As already stated, although MLPs can't be considered a new investment vehicle, as such, because you can trace the first one back to the 1980's (not energy partnerships) they do still count as a different type of investment opportunity, as they have only recently come to the attention of a broader range of investors.
MLPs are broadly recognized primarily for the tax benefits they offer which mean they could be considered suitable for investors who are seeking exposure to the energy sector but also want the added dimension of a higher level of tax-advantaged income.
The biggest concentration of MLPs in the energy industry is mainly investments in midstream and downstream oil and gas. There are now five times as many MLPs in this area of the energy industry compared to about a decade ago, and oil and gas exploration and production companies are also fairly prominent.
A clear distinction between certain MLPs
There are three main types of energy MLPs to consider.
An upstream MLP is one that concentrates mainly on the exploration, recovery, development and production of crude oil, as well as natural gas and liquids as well. If you are focusing on a midstream MLP, this will be primarily focused on gathering, storage and subsequent transportation of both oil and gas.
You will find that a dominant number of MLPs available for investment are likely to classed as midstream operations.
The other type to mention is a downstream MLP, which is mostly going to be involved in the distribution of fuels to residential, agricultural and industrial end customers.
You will find in excess of 140 different MLPs available in the marketplace at the current time, which means you have a fair selection of different types of companies and setups to consider, allowing you to diversify your portfolio if you want to.
How to get involved
If you are considering an investment in an MLP you will find the majority of these companies trade on the New York Stock Exchange, although you will also find a few available to trade on the Nasdaq as well as the American Stock and Options Exchange.
All the share issued by MLPs are known as units and when you put your cash down you will automatically become a unit holder.
Once you know more about these energy investments and what they offer in terms of returns and income, you might just find an MLP that fits the bill.
Lola Woodward, an avid Wall Street fan, is always on the lookout for stock market news and trends. When she finds them, she loves to share by posting on a variety of investing websites.