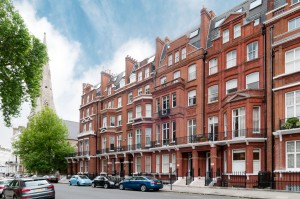 Despite the changes to the Landlord Tax, buy-to-let is still a very profitable investment opportunity for many UK home owners. Investing in residential property is one of the best places to put your money and can make you huge profits if you get it right. But with new legislation and low interest rates shaking up the property market, here's some essential advice you need to follow to ensure that your property venture is a success:
Research
Researching the property market is the vital first step. Locating an area which is desirable and promising is one of the best things you can do to ensure your property investment is somewhere you'll easily be able to find tenants. If an area has good schools, a decent neighborhood, proximity to key transport links and good healthcare services, then it's likely to be popular with several different agree groups and types of people giving you optimum opportunity to easily find the right kind of tenants who'll look after your property. Looking at the properties available at Allsop should help give you an idea of what price is available in the current market for the price you are looking to spend.
Calculate
Before you jump in and buy a property, do the maths to calculate how much rent you would need to charge in order to make profit from your investment. You need to be able to be making enough money to cover the mortgage repayments and have enough money left over to carry out any essential maintenance work and additional odd jobs which may be required to keep the property in good shape.
Mortgage Rates
Shopping around for the best mortgage rates is crucial to ensure that your investment is a success. Speak to an expert mortgage broker who will be able to advise you on what the bets options are for your property and how you can make the best return on your investment. Although in the short term, investing in property may cost you more than you'd like to spend, in the long term your investment should still be hugely profitable.
Don't be too over ambitious if it's your first time investing in property and be sure to decorate your property minimally but with an ideal type of tenant in mind. Whether it's families, students or young couples, you'll be able make your property more attractive to the right tenants by decorating it with their needs in mind. By following all of these tips, your residential property investment should be off to a great start.