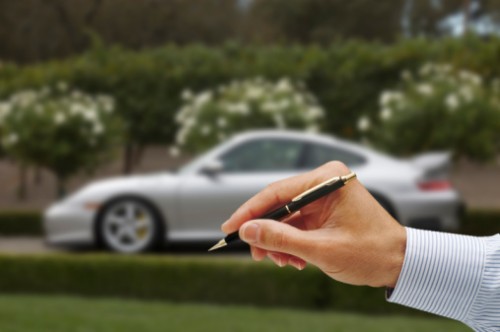 A poor credit history can have a variety of causes – County Court Judgements against you; personal bankruptcy; falling behind with your mortgage or credit card payments, identity theft – even being self-employed.
In many cases it may not even be your fault, or your problems are in the past, but it can still be a barrier when getting hold of the finance you need to buy a new car. Even those that are successful often find themselves paying far more than others might. Remember also that every time you apply for credit, a note goes on your file, so a scattergun approach, trying as many sources of finance as possible in the hope that at least one will accept, may actually work against you.
Many used and new car dealers such as T W White & Sons are in agreement that a low credit score shouldn't necessarily keep people from getting the car they want, and are willing to work with their customers to come to an agreement. So being upfront and working with them toward a solution that suits you both is the best approach. But first, what are your options for finance?
There are numerous ways to get the money you need for a car purchase of course. The best is normally to use your own cash or savings, but for the majority of people this is not going to be viable. Personal loans are also popular – banks, building societies and other finance providers can help with this. If going down this route with a poor credit history, you may struggle as these organisations are often quite strict on credit scores and during the present financial climate it can be difficult for even those with a decent credit history to get a sizeable loan.
Also, note that there are numerable companies offering deals for people who find their finance options limited – some are worth looking at, the majority could well hit you financially more than you are prepared to accept.
Dealership Options
Go in with your eyes open. A bad credit history can sometimes be massaged back to a reasonable level of health. Your first step if you suspect you may have problems is to contact a service such as Experian that will give you a detailed rundown of what is bringing down your score. You can then take steps to mitigate it, such as settling as many debts as possible, perhaps by consolidating them if you can persuade a lender to help you. This will give you a little more confidence when it comes to trying to buy a car.
When you're browsing the forecourt or showroom, and think you've found a car that meets your requirements and that you believe you can afford, you should have a sit-down with the dealer and explain your situation. In many cases, a solution is going to be available that would suit you. Whether you're looking at a Hire Purchase option, or Personal Contract Plan (PCP), a specialist finance deal could help you.
Dealers sometimes work with several different lenders, or have different plans available from the companies they buy their cars from. You might look at paying a higher initial deposit, or a larger monthly amount over a shorter period, or even arranging a deal with someone else such as your partner who has a better credit score than your own; either way you can expect a straight-up, immediate answer as to the likelihood of driving away with the car you want.
If approved, then expect your car to act as security, meaning that if you fail to keep up with your payments, you will lose it, so it's vital to be realistic about what you can afford.