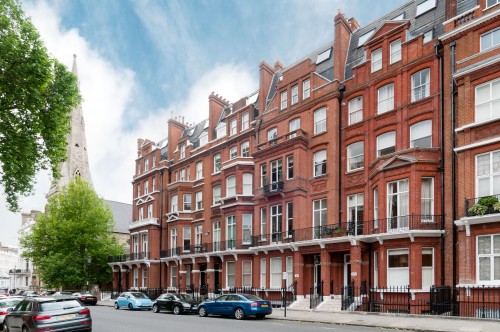 If you've recently purchased a home, your next step is to put coverage on it. Home insurance is specific to property-related problems, like fire, theft, natural disasters and necessary repairs. While it's a good idea to obtain free quotes for House insurance policies yourself, it's also important to know what these companies are looking for when approving customers. After all, you'll need to answer some basic information about your property before you're approved and you can expect a home inspection to be done to verify any claims being made.
Location
The location of your property is going to be a determining factor when a company looks into approving your policy. For instance, if you live in a flood zone and if your house is susceptible to flooding and water damage at least once a year, the company will require that you get additional coverage. If you don't obtain this coverage, you'll likely be denied the policy. Companies typically take crime rates into consideration as well, since these areas are more prone to thefts and burglaries.
Remodeling and Renovations
If you remodel or renovate a home either the inside or outside of it, this can have an impact on how much you pay for coverage. In most cases, it'll lower the amount that you pay each month but for some homeowners, it'll result in having to pay more just to be covered. One great example would be adding an in-ground pool to the property. While the welcome addition adds value to the house, it'll increase the amount that you pay for insurance because it's seen as more of a liability.
Infestations
Infestations happen and are often a frustrating element of being a homeowner. The type of pest that you have is dependent on where you live and the age of your residence. Some owners deal with termites while others have issues with wasps, ants, roaches and mice. Believe it or not, infestations will impact how much you'll spend to be fully covered. This is because many of these pest's cause damage to the structure of a house, which will then need to be repaired. Getting rid of the infestation is one of the best ways to reduce and prevent additional fees.
Pets
This isn't to say that you should get rid of your animals when purchasing a house, but you need to remember that certain pets will increase insurance rates. For example, larger dogs that are more likely to get loose or hurt someone who is walking on the property are seen as a liability. It's important to disclose information regarding any pets that you have when signing up for coverage.
Heating Sources
The type of heat that you use in the home is another deciding factor for the company approving you as a new customer. Fireplaces, pellet stoves and wood-burning furnaces are considered to be more of a fire hazard than other types of heaters. Because of this, you can expect to spend more on the premium if you have any of these heating sources in place.