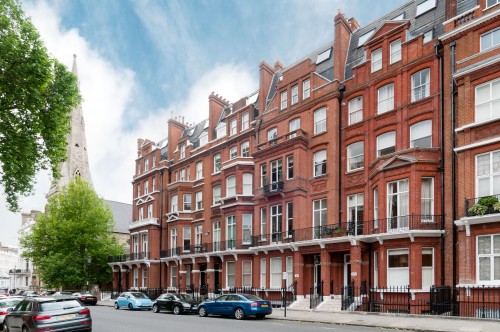 Investing in a rental property can be a great opportunity to earn somewhat passive income, and if you hire a property management firm, it's truly passive. A lot of people invest in rental properties not just because of the income stream it creates, but also the fact that it gives them an asset they can add to their portfolio, and while risks are high, so are returns in many cases.
The rental market also remains relatively strong in the U.S., which is another good reason to consider real estate investing.
However, you have to find the right properties to be successful. Before you make a purchase and set up an LLC for real estate investing, the following are some of the key features you should look for in a profitable rental property.
Location
Above all else, consider the location. The location is everything, and if you can find a not-so-great property in a great location, you're likely going to be a lot more successful than if the situation were reversed.
The neighborhood where you find a property is not only going to put your rental in higher demand, but it's also going to help you attract better renters, which will mean that you'll probably have to deal with fewer damages to the property and less turnover.
Schools
Somewhat in line with the concept of considering location is the school district. If you want families that are going to likely rent for a while, you want your rental property to be in a good school district. If you buy in a school district with a less-than-stellar reputation, it may be tougher to attract desirable renters or any at all.
Property Taxes
Your ultimate objective when buying a rental property is to make money, so you need to be aware of any and all associated costs. One of these is property taxes. You need to make sure that you're not choosing a property in an area with very high property taxes because this is going to eat up a lot of your profit.
Other Rentals in the Area
You might feel like you've found the perfect property in an ideal location, but you need to do some checking and see how other rentals nearby are performing.
Are there a lot of vacancies? If so, it could be an indicator that people just aren't interested in the area for whatever reason. If there's a lot of vacancies nearby, you might have to not only work harder to find renters, but you may have to lower rent prices as well.
Repairs
Finally, you may be planning to put some money into a rental property, but how much? Small, cosmetic upgrades are fine, but keep an eye out for the big stuff. If you're looking at a property that needs a lot of expensive work such as a new roof or repairing structural problems, it can destroy your budget quickly because almost always these costs are going to be even higher than you plan for.