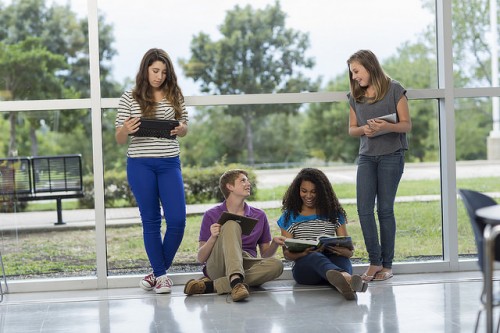 Your parents might have left no stone unturned to inculcate the value of proper finance management in you as a child. As a teenager you might as well feel that you have a whole lifetime to earn, spend and invest your money. Yes, it's true. However, that does not really mean that you can squander away your money by being careless with it. You might have got your first credit card by the time you're 18. This is the time when most of the teens are initiated in to the world of financial complexities like credit cards, loans and bills. Your teens, thus, make for the best time to step up your financial literacy. This will ensure that you are avoiding the costly mistakes which can jeopardize your financial future in a major way. Make the most of every penny by going through the list of effective finance management tips for teens.
Teenagers: How should you manage your Finance?
Set Financial Goals
It is very important to figure out what exactly you want to do with your money. Your financial goals can be set accordingly. You can either opt for short term or mid-term or long-term financial goals. The short term financial goals are achievable in a year or less. The mid-term ones can be achieved within one to five years while the long term ones can be taken care of in 5 plus years. An effective tip would be to start off with the short term goals. Initially, when we make a conscious decision to embark on a life-long money management endeavor, we often tend to think that there's no rush to save money. However, it eventually becomes difficult afterwards. The sooner you start saving the better it is. For instance, you might as well want to save $15,000 by your 25th birthday. You can start saving $2 a day when you are 13, $5 a day when you are 15 and go on increasing your saving (per day) with each passing year to reach your goal.
Needless to mention, proper budgeting will help you considerably in achieving your goals. Whether you resort to the traditional pen and paper budgeting method or modern budgeting software — the result matters more than the method itself.
Talk to Parents
Your parents can help you a considerably in your way to achieving financial independence— just by advising what exactly you can do with your money. Whether it's about managing (spending or investing) the salary you have earned from your part time job or ways to seek your first car insurance cover– your parents will act as competent financial advisors there. A good way would be to discuss how their companies (the place where they are working or their own companies) are taking care of their funds. Modern businesses have potent ways of saving thousands of dollars and getting their strategies in place as well. For instance, christmas ecards for business are regarded as one of the most cost effective promotional tools by businesses. They are cheaper than hand printed cards as they don't include the cost of paper. There are several such cost-efficient (but effective) promotional measures that businesses keep on adopting— as and when they are needed. Figure out how you can come up with similar cost saving techniques in your personal life as well.
Learn about the Money Management Apps
We have already mentioned that the result of the budget is more important than the method of budgeting. However, keeping the technical inclinations of the modern teenagers in view, we are providing you the names of a few budgeting apps. DailyWorth, Learnvest, BudgetPulse, Simple Track are some of the apps which aid in automatic synchronization and categorization of bills, maximizing the worth of money and recording your spending.