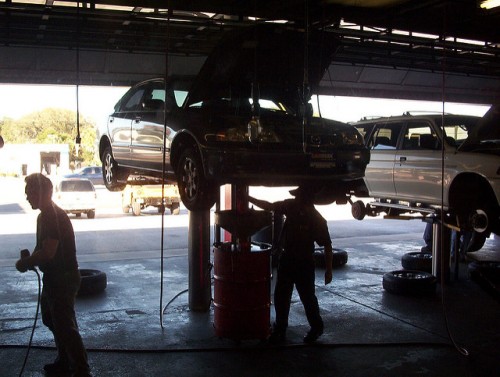 If you've been working in a garage for years and think you could do a better job of running things yourself, or have a passion and the drive, then why not start up your own mechanics' garage? There has been a significant rise in start-ups and people going self-employed, so putting your skills and experience to good use in this way could be an achievable goal. There are a number of financial points that will help make this a success.
Find a Great Location
Having a great location is key for your business to succeed. If it is on a busy road or in a popular location, its exposure will be boosted a lot more than being hidden away, meaning less time and money will need to be spent on advertising. This is especially important for car garages, which need to be easily accessible for customers to drive their vehicles in. Seeking out premises of failed garages is a good way to find cheap property to rent or buy.
Price Services Accurately
In order to gain a good customer base, you need to build trust with your clients by pricing services accurately. Nobody will come to a new garage if they can instantly see they are being ripped off and charged a lot more than their existing garage. However, you also need to budget well and work out an excellent business plan that means you will be making enough money off your services to cover all the necessary costs (including your salary).
Use the Right Suppliers
Depending on whether you're focusing on just one car brand or are willing to fix anything drivers bring in, it is best to get your supplies from as few places as possible. Suppliers are more likely to offer discounts to those who are loyal, so don't spread yourself too thinly when looking for car parts and other supplies for your garage.
Purchase Essential Tools
Along with the amount paid for your garage, buying all the essential tools will be one of the largest costs. You will need hoists, car jacks, spanners, hydraulic cylinders, tyre changers and many more pieces of equipment. Some places will allow you to rent tools, but if you're intending your garage to be a success, it can be a better idea to buy. You may be able to source some decent and cheap second hand ones.
This should all help make your mechanics garage a financial success.