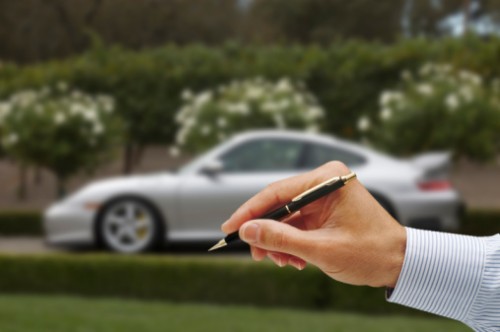 Check out some of the financial benefits that come along with financing a car
The prevalence of using bikes, using public transportation and other means of getting around are growing more common. Despite this, however, driving a car is still the most common way to commute and get around. However, getting a car isn't always easy. The average cost of a new car in the USA is now over $35,000, which most people don't just have sitting around in cash. 
Thankfully, financing a car is possible. This will allow you to get a vehicle you love, without having to spend your entire life savings to do so. Outside of simply being able to have a car to drive around, financing a car has many other benefits, too. 
With that in mind, this article is going to look at a few of the financial benefits that come along with financing a car.
Financing a Car Often Comes With Bonuses
Any way you look at it, buying a financed vehicle is often easier than paying for one completely out of pocket. Also, many dealerships and/or banks want you to finance your car as they will ultimately make more money via interest rates. However, many dealerships or sellers will also sweeten the pot a little bit if you decide to finance a vehicle through them.
Dealerships will often offer bonuses, extras or incentives for those who finance a vehicle through them. This could be free oil changes, free cleanings, extra warranty, roadside assistance and more. All of this is value to you as a driver that you won't often get if you simply pay in cash. 
Of course, don't expect these bonuses if they aren't offered to you or you don't inquire about them, you may need to ask. Also, be aware some dealerships may not even have these incentives or bonuses in place for buyers. 
You Can Use Your Car to Borrow Money
While financing involves using borrowed money to get a car, it is also possible to use your car to borrow money. This is called a car title loan. You will essentially use your vehicle as collateral to borrow money, often at a better interest rate than if the loan was unsecured. 
While many think title loans are reserved for cars that an individual owns, this isn't always true. Some providers and lenders will offer title loans on financed cars, as well. It works very similarly to a standard title loan, as you can use the equity in your vehicle to borrow. Of course, whenever you put your car (or other expensive asset) up as collateral, you run the risk of potentially losing it, so be careful. 
It Frees Up Money So You Can Invest
You can also use your car to invest 
If you aren't going to finance a car, the other option is to pay for it in cash. Conventional knowledge will tell you that buying a car in cash will always be cheaper than financing, because of the interest rates. While this is sometimes the case, it isn't always true. 
If you finance a vehicle at a low-interest rate and take the money you save up-front and invest it, you could end up coming out ahead in the end. Cars depreciate incredibly quickly, so sinking a lot of cash up-front on something that is losing value doesn't always make a ton of sense. Instead, you can pay the car off little by little via monthly payments, and use the money you save to invest. There is no guarantee you'll come out ahead, but if interest rates on car loans are low in your area, it's something to consider. 
In conclusion, we hope that this blog post has helped you see some of the many financial benefits of financing a car.