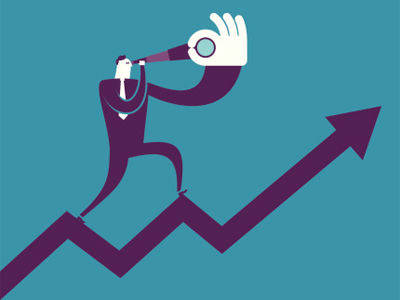 The real estate market has certainly recovered from the crisis caused by the Collateralized Debt Obligations. Few predicted the crash and many victims resulted. With real estate once more regarded as a good investment there is every reason for people to look for good opportunities. Interest rates are low and seemingly will remain so for a while. That does not mean it is still not worth looking closely at what is on offer before jumping in.  Similarly those who are comfortable with their job security and as certain as they can be that they have a guaranteed monthly income should have few fears about taking on a personal loan for anything from a new automobile to a new kitchen.
There is nothing inherently bad with debt as long as it is serviceable and affordable. Finance is not an exact science but there are plenty of people dealing in installment realistic loans every day of the working week who are available to offer guidance.
Control
It is important for everyone to be in control of their finances and that is only possible if they clearly recognize their assets and liabilities, the regular outgoings every month.  Anyone considering taking out a loan should start from the point where these details are thoroughly understood. Likewise there is no harm is ensuring that any current loans are the most competitive around. Small monthly savings are not so small over the period of a loan, particularly a mortgage.
During the recession people were still buying real estate. While they may have been able to negotiate a good price sometimes the mortgage deals they signed up to were not a good as they might have been, or currently are. Remortgaging can make sense as long as setting up costs and fees are factored into the calculations.
It is important that people do not overstretch themselves financially. Equally it is common sense to pay off a mortgage early when it is comfortable to do so.  If there are no penalties involved there are obviously the benefits of having more disposable income in the future.
Unexpected
The unexpected happens. Ask those who lost their homes during the recession that no one saw coming. Escape routes closed overnight and there are families still suffering its consequences.  While those days should not return it is worth having a repayment holiday facility within any loan.  There are also some mortgages that allow money to be drawn back especially if payments are ahead of schedule. It is a benefit worth having if the costs are not prohibitive.  The drawback could be used for an unexpected bill.
The Future
There is nothing wrong in thinking ahead and making financial plans accordingly. That can range from accepting that renovating a house in the coming years to making extra provision for retirement no matter how many years in the future that might be. Prudent financial decisions could make that time a little closer. It is worth writing down some general ideas about the future alongside the list of current assets and liabilities.
Things in life do change and not every change can be foreseen. A young couple will probably recognize that once children come along then things will most certainly change. Those in middle age may think of the future in terms of impending retirement and the need to have no debts when the time comes. Whatever the circumstances financial prudence is important. While it should not be necessary to review things monthly it makes good sense to do so annually. That involves personal research as well as seeking advice of loans on the one hand and reducing debt on the other.