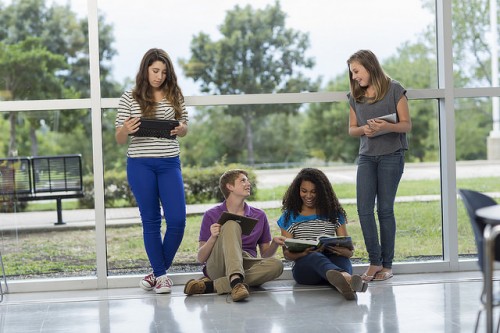 Studying abroad is an excellent opportunity to see the world, live new experiences and build a better future. However, it is important to understand that studying in a foreign university can be expensive. Fees at some of the best institutions at the top of the 世界大学排名 lists can go up to over US $50,000 per year. But there are some amazing scholarships and funding options, that can minimize your education costs but even with full scholarship, establishment costs are not low. Nevertheless, with a little financial planning you can easily live, and even have an amazing time studying abroad.
Get a job
The best way to ensure financial solvency while living abroad is to get yourself a job. This way you can spend your free time earning yourself a living, and you can make some new friends and see the world outside your educational sphere as well. You can also do freelance jobs from the comfort of your home, if fixed timings and going out is not your thing. Most student visas allow students to find a gainful employment to support themselves.
Budget yourself
It is never too early to start budgeting. Make an approximate list of your expenses and create yourself a budget on how much at maximum can you spend. Keep a provision for some extra extra expenses for entertainment, fun or even splurging. That way you can have a handy guide on how much you can spend on what and thus, check yourself if you are close to the limits. This will help you manage your money better and even start saving up.
Work on impulse control
Visiting a foreign supermarket usually makes one feel tempted to but everything on the racks as all the products are excitingly unfamiliar. But you need to work on your impulse control and not splurge on a multitude of items, which you do not even require. While shopping, online or offline, make a list of the essentials that you absolutely need and stick to it. As a reward towards the end of your week or month you can set yourself a small amount for splurging, if you are doing well otherwise.
Do free stuff
There are a ton of free things you can do for fun. Ranging from free concerts to classes, walking tours to events, a number of exciting stuff you can enjoy without paying a single penny. Instead of expensive bars and restaurants, some cool lighting and music can turn your place into a more exciting space to hang out at. It is also possible to arrange for pocket friendly dates at parks, terrace, cute gardens, picnics etc, which offer quality time without burning a hole in your pocket.
Split your expenses
If you have a housemate, partner or friends, who can split bills, subscriptions, memberships and other expenses, you can enjoy a pretty high quality of life at much less expenses. Not only that, you can also buy food and other items of everyday use in bulk and split the costs. This will offer you the opportunity to get much more out of your money.
Learning better financial planning and money management is an essential life skill. The sooner you learn it, the better will your finances be in life.