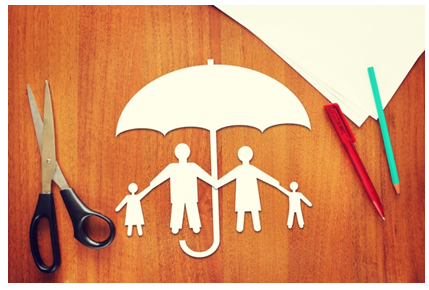 With a variety of choices when it comes to life insurance policies, knowing where to start and which company to pick can be a daunting experience. While they may be difficult to understand at first, there are various factors that you can take into account beforehand to help make the decision process much easier and clearer. With that in mind, here are four points to consider to ensure you find the right type of life insurance.
Reasons You Might Need Life Insurance
Before you go about taking out life insurance, you need to figure out why you need it in the first place. If you have others who depend on you, it's important that they are kept financially stable in the event of an unexpected death, meaning for those who have no dependents, life insurance may not be necessary. You need to also factor in the type of employment you're in. If you work in law enforcement, you may wish to take out police officer life insurance, for example. There are various other factors to take into account too, such as your salary, whether you have a mortgage, or plan to send your kids off to college; taking out life insurance can make sure these financial obligations are taken care of in the event of your death.
How Much Coverage You Need
When working out how much coverage you need, it can be hard to pinpoint an exact amount. This is because there are several factors that need to be considered first, such as how many dependants rely on you, your other sources of income, whether you have any debts, as well as your lifestyle. It's best to go with the general guideline, which is to obtain a policy that's worth between 5 – 10 times your annual salary in the event of your death. If you need more clarification, you may wish to hire a financial planner who can help you figure out how much coverage you need to obtain.
Types of Life Policies
There are various types of life insurance policies to pick from, which include universal life, variable life, term life, and whole life. Each of these policies will come with different benefits and drawbacks, so it's important that you're aware of what each of the policies covers before you take out life insurance. For example, while a whole life policy provides both a cash value and death benefit, it's far more expensive than any other type of life insurance.
Determining the Cost
No one wants to pay a fortune for their life insurance. If you're after the cheapest policy, it will most likely be provided from your employer's group life insurance plan, which tends to be a term policy, meaning you are covered for as long as you work with that employer. The cost of other life insurance policies will vary to a great degree, especially in how much you plan to buy, the policy you pick, the underwriter's practices, as well as how much commission the company gives to your agent. There are actuarial tables that determine the underlying costs involved that project your life expectancy. Understandably, those who are overweight, who smoke, or have a dangerous occupation are at a higher risk of death, meaning they will pay more.
Taking out life insurance can provide you with peace of mind, knowing your loved ones will be financially looked after in the event of your death. Before you find a policy and provider, it's important that you establish the reasons why you're taking it out, how much coverage you need, as well as the costs that are involved.