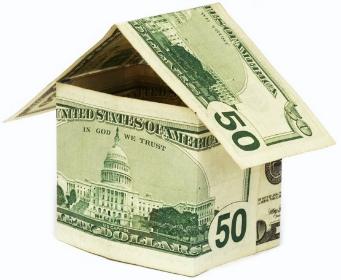 Buying a home doesn't sound that difficult until you actually go to do it. Then, you're hit with the reality of it all:
— The pre-qualification
— The lender
— The real estate agent
— The home seller
— You, and your fears and aspirations
It could be a recipe for disaster or the stuff of dreams. Here's how to find a reputable mortgage broker and make everything turn out alright.
Select Someone With Experience In Your Market
Most home buyers mess up on this one by choosing their friend's real estate agent or a person they found at an open house or on the Internet without really considering their expertise. When you're looking for a home, you should be able to say, with pretty good accuracy, what you're looking for.
Maybe you don't know what color home you want or the type of shutters, or every last detail, but you should know whether you need a 2 bedroom house versus a 4 bedroom house, whether you want a wet bar and a pool out back or whether you value a nice yard and a quiet family room more.
You should have an idea of the kinds of kitchen and bathroom features you want, whether you're willing to remodel a home or whether you want to build new. Do you want a home gym? What about a paved driveway?
Make a list of all of the "must haves" in your dream home and then compare them to what's available on the marketplace in the area where you want to live. Find a real estate agent that's knowledgeable about the types of homes you want to buy (colonial, beach homes, Victorian homes, etc.), and work with that person.
Study The Right Resources
Before you actually go looking at homes to buy, it will help if you understand some basics about home-buying, like what types of insurance you need. This guide about propertywide.co.uk, for example, details 8 different aspects of buying a home, and what you should look for in the mortgage and insurance aspects of the purchase.
Don't Get Sold
It's easy to fall in love with the first home you find. Don't. Also, don't be sold a home that you know you shouldn't buy or can't afford. Many real estate agents are little more than really clever salespeople. Their job is to sell you on the idea of buying a home, and then to find something to sell you.
A lot of real estate agents will show you up to 3 to 5 homes in your area, but think about this for a moment. If this is an asset you're going to be living in for the next 30 years, does it make sense to only show you a handful of homes? No.
Your agent or broker should be willing to show you as many homes as it takes. You shouldn't feel any pressure to move on a house or make a decision before you're ready. Some real estate agents see waffling as a sign that the buyer is about to back out completely or stall the sale.
Your job is to have a list of "must haves" with you and then buy the house mostly "by the numbers" or in this case, by the list.
Get a Referral
The best mortgage broker is sometimes the one that's referred to you, but not always. When you get a referral, ask the person who does the referring some basic questions, like:
— What was the experience like?
— How long did it take you to get a home?
— What did the real estate agent do for you after the sale was over?
— Did the broker seem like a knowledgeable professional or a good salesperson or both?
— Why did you choose this broker, specifically?
The answers to these questions will tell you a lot about the strength of the referral and the judgment of the person doing the referring. Some people are susceptible to sales pressure, and they don't really mind being sold something. Other people are really good at judging character.
You really want the person you work with (the real estate broker) to be a good professional, who's knowledgeable. If he's good, and you're an ambitious buyer, he won't have to sell. Selling is good for motivating an otherwise unmotivated buyer, but then again, it's also a sign that the buyer isn't really a buyer – and the salesperson is there to push things along, sometimes unnecessarily.
When the ink dries, you should not only feel confident that you made the right decision. You should feel confident in your broker's ability to help you locate a home that truly is right for you.
Lucas Coleman works as a real estate agent. He enjoys writing about his experiences on the web. His articles appear mainly on financial and real estate websites.