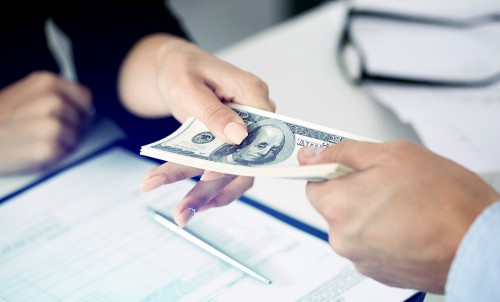 Getting a personal loan can be a tough decision. With so many horror stories about borrowing and the idea that not having money for the things you need being stigmatic, it can be difficult to take an objective approach to get a loan.
Loans can be very beneficial for people in tight spots who need a little extra income. Here are five things to consider before getting a loan to ensure that it's more of a help than a hindrance.
Identify Your Needs
The reason you need a loan will be indicative of the types of loan that will or will not work for your situation. For example, if you need some help paying the bills while you're taking post-secondary education, you'll be eligible for various forms of assistance that other people may not me. If you have a medical emergency that requires payment in a hurry and need something to cover the cost between paydays, you'll be looking for something quite different.
Take time to identify what you need the money for, how much you need, when you need it, and how quickly you can pay it back. This will give you a better framework for sourcing loan providers.
Choose Your Loan Type
There are various types of loans, depending on your needs. In most cases, getting a short-term loan saves you money in the long run. However, they also have higher interest rates that can be the cause of disaster should you be unable to pay it back on time. If you need a new vehicle, getting a longer-term loan with a smaller interest rate may be the more feasible option.
The loan types you are eligible for may vary based on your credit score. If you have a poor credit score, a low-interest line of credit probably isn't going to be a possibility. Alternatively, you may be able to get a title loan, which is also a plausible option if you need things to move quickly. How long does it take to get a title loan? As quickly as you can provide the required information.
What Other Options Are Available?
While a personal loan can be helpful, it may not be the best option for you. Consider the various options for improving your income. Is it possible to cut your spending and spend time saving the money you require? Can you borrow money from a family member or a friend instead? Are you able to generate more income with a side hustle or extra hours?
If you confirm that a personal loan is the only option that works for your needs, proceed with the application. However, don't discount some of the other considerations as a way to help pay it back efficiently.
Know the Loan Details
Taking out a personal loan is one of those situations where reading the fine print before you sign is paramount. You want to be clear on the loan term, as well as the interest rates. Additionally, you need to look for hidden fees for setting up the loan and any that may be associated with paying the loan off early. 
Fortunately, there are a lot of protective measures put in place to help borrowers stay safe and to prevent predatory loan providers from taking advantage. However, it's still paramount that you read everything and ensure you understand before signing. If something seems off, don't sign.
Is the Loan Provider Reputable?
Even though there are certain levels of protection put in place, and always time to back out before signing for a loan, it's always a good idea to get reviews and testimonials about a loan provider before using them. How long have they been established? What do other borrowers say about their experience with them? This information can also help you narrow down your options in a competitive market.
Take time to look at the options and details, even if you need money right away. Slowing down and paying attention will help you find the right loan to get you through.