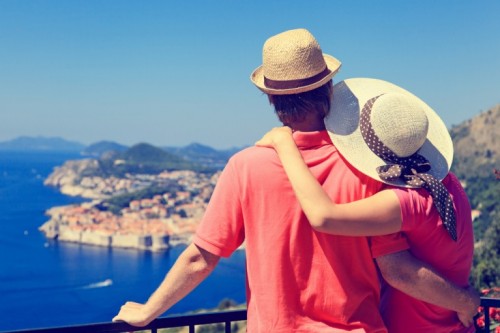 Europe is one of the most gorgeous places to visit, especially during the summertime. However, how can you visit Europe and make the most of your trip without breaking the bank? Believe it or not, it is possible. Read on for travel tips for the budget-conscious traveler.
1. Buy a city pass that has unlimited public transit trips. You may also be able to get free or discounted admission at museums and other attractions. If your itinerary already includes many of these places, this will be of great value to you. Museums, for example, often have an admission fee of $10 each. If one pass will get you unlimited access to all area museums, you'll end up saving a bunch of money. Many of these passes also include transportation to and from the airport, so be sure to look into them before leaving for your trip. You'll want to start saving money as soon as possible!
2. Venture off of the main streets when dining out. Yes, you'll want to taste some of the amazing regional food, but if you head to the tourist-heavy dining spots, you'll pay top dollar. Instead, ask around to find out where locals eat. They'll be able to give you insight into the best restaurants that also have affordable prices. Also, find out what locals do in their spare time to get a true feel for the area, not just an experience from the vantage point of a visitor.
3. Consider staying in an apartment instead of a hotel. Hotels can be scarce in Europe. By staying in an apartment, you may be able to get a great price as well as a feel for living like a local. Make sure to book your room early, whether you opt for an apartment rental or a hotel. Since Europe is so busy during the summer, rooms tend to get booked quickly. With the right planning and tools, you can definitely save money on hotels in Amsterdam.
4. Plan your breakfasts out ahead of time. Some European hotels will offer breakfast for about $10 a day, or sometimes even more. You can save some cash by heading to a nearby coffee shop to pick up breakfast. Or, better yet, pick up a few items from the grocery store and plan on eating breakfast at your hotel each morning. Then, all youâ'll have to do is pop out for a cup of coffee, unless your hotel room already has a coffee pot for you to use.
5. Look around in the stores for great bargains, especially stores that aren't located in touristy areas. First, you'll get a feel for how much things cost in the area. Second, you may be able to pick something up that you had your eye on, but that would cost a lot more in a tourist area. Third, you could wind up finding a great deal for a super low price.
Europe can be expensive to visit, especially if you're used to a lower cost of living. You don't have to leave your European vacation dreams behind, though. These tips will make the vacation you've been dreaming of easy on your wallet.
This article was contributed by Fiona Moriarty of Hipmunk, a travel website that offers customers a fast and easy way to find the best travel deals.