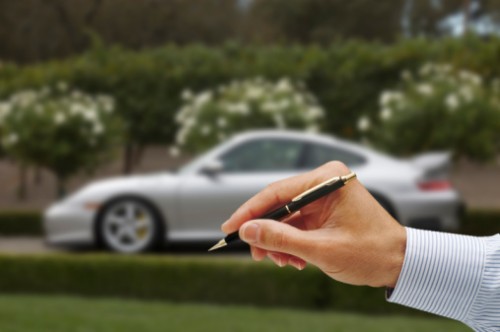 Obviously safe driving is the number one factor when it comes to negotiating the best possible car insurance deal for yourself and your family. But it's by no means the only one. If you're prepared to dedicate a couple of hours to researching the best deals and making a few key adjustments to both your car and the way you drive it, you could save yourself hundreds of pounds per year.
1 Secure your car
Perhaps the most obvious way of paying less for your car insurance is preventing anything from happening to it in the first place. Fitting an insurer-approved car alarm, immobiliser or tracking device could save you five per cent of your yearly bill. There are steps to prevent accidental damage as well as theft, such as fitting a reversing alarm or object sensor.
2 Shop around for the best deal
So many drivers simply let their insurance policy roll into a new year without bothering to check whether better value alternatives exist. An online comparison site will trawl through hundreds of policies according to the parameters you set. Input the excess you are willing to pay and mileage you are likely to drive and check out the deals that are presented to you. Not all insurers are included in such comparison sites, however. Direct Line and Aviva are two big name insurers that prefer customers to go directly to them for a quote.
As The Mirror points out, it may be a good idea to pay a little extra for a specialist broker who will be able to secure you a better deal by matching a policy to your personal circumstances.
Each insurer offers their own package of incentives and extras, from no-claims discounts to 24-hour legal advice helplines. Make sure that you compare like-for-like cover. You may spot what looks like a very enticing deal, only to find that there are significant holes in the level of cover offered.
3 Look after your no-claims bonus
The biggest savings to your car insurance policy can come from your no-claims bonus. in some cases you could save up to 90 per cent on the cost of insurance – your reward for being a careful driver. You may pay a little more for your premium, but that's more than offset by the longer term policy savings.
Take care to check the small print on your policy. A protected no-claims bonus differs between insurers: while it's normally not at risk if you're involved in an accident you didn't cause, it could be if you cause one.
4 Drive fewer miles each year
By agreeing to a lower annual mileage, you may be able to save on your policy. Cutting 5,000 miles might save the average 35-year-old driver some £50 a year; 10,000 miles fewer could mean a policy being cut by £100. This is something to consider if you don't drive to work. Try to be as accurate as you can about your annual mileage – any claim may be at risk if you give the wrong information.
5 Give your car a home
Garage full of old junk? Clear it out and park your car in there instead. Insurers will deem it less at risk of theft if it's parked under lock and key and you'll pay a lower premium, as This is Money notes.