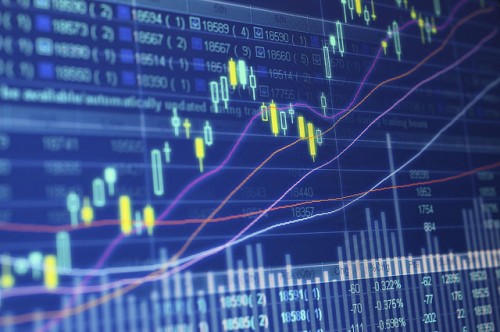 Those of you all, who are willing to embrace Forex trading as a part time career option, might be very serious about the choice of the trading platform. The facilities offered by the platform should duly compliment your trading style. It is very difficult to create avenues for success in Forex, if you are unable to find the right platform which complies with your style the best. There are several Forex trading platforms including CTrader and Metatrader among others— chosen by traders. What works for a particular trader might not work for you—it doesn't matter whether you are opting for auto trading or not. Today, we will be exploring the aspects of one of the most dynamic currency trading platforms of recent times—Metatrader 5. There is little doubt about the fact that your choice of a trading platform is followed by thorough research on the various aspects of each of the trading platforms made available for you. So, if you are looking forward to try your luck with metatrader 5 automated trading, make sure you are going through this post.
Metatrader 5: What is it all about?
Now, at present Metatrader 5 is regarded as the latest and best version of the popular trading platform designed by MetaQuotes. Even the wisest of traders out there will vouchsafe for the credentials of the company (i.e. MetaQuotes) responsible for the Metatrader 4 and MQL development environment. The platform backs a variety of trading features including:
— High working speed
— New order types
— New timeframes
— Built-in NFA ruling compliance support
The platform supports possibilities of trading in futures and stocks as well. Those of you all who are already working with metatrader 5 platform might as well be intrigued to find out about the differences between metatrader 4 and metatrader 5. There are definite differences between the two, when it comes to installations, timeframes and other attributes. Please do not forget to check them (i.e. these differences) out.
Installation
It is not as easy to install the metatrdaer 5 platform as is the case with metatrader 4. You will get MetaQuote's demo trading server by default in the opening account phase of the installation of the platform. You will also be able to access an option to add a new trading platform from metatrader 5 as a demo account.
Calendar Tabs
Unlike metatrader 4, metatrader 5 has an inbuilt Forex economic calendar tab having features including schedules, news events, forecast, earlier events and others. In metatrader 4, however, the Forex Economic Calendar is not really included in the news tab.
Charts/Timeframes
One of the most evident improvements might as well be noted in the number of timeframes made available in the two different platforms. In metatrader 4 there are 9 timeframes and there are obvious limitations to the number of charts that can be opened at the same time. With metatrader 5, however, traders can access 21 timeframes ranging from 1 minute to 1 month. You can open 100 charts at the same time.