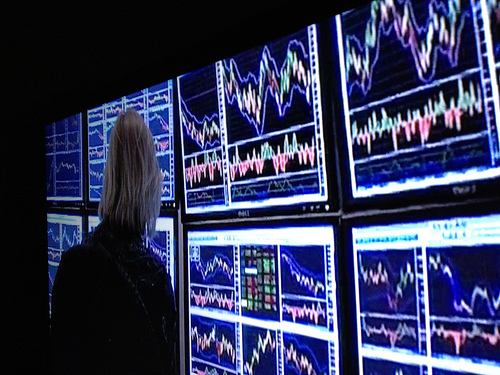 You have plenty of options when it comes to trading forex, which is a good thing and a bad thing at the same time. On the one hand, you can be a little pickier about which broker you choose to do business with, making sure they meet all of your needs. But on the other hand, there is the potential for some bad apples in the mix, which could cause you headaches along the way. Luckily, forex is fairly popular and you can read reviews to weed out the bad brokers from the good. And this is where Plus 500 comes in.
I've started to use this broker for trading forex and I can't say enough good things about it. As a result, I felt the need to write this detailed Plus 500 review, just so you know the good and bad things about the broker. Let's get started!
Great Things About Plus500
There are many great things about Plus500, and I will probably miss a few just because there are so many. So I made a list of the most important features to me, as my guess is that they will be the most important things for others as well.
Highly Regulated: I am listing this first because as I mentioned above, there are some bad apples out there. Plus 500 is heavily regulated by the London Stock Exchange and the British Financial Conduct Authority, among others. When you have these agencies overseeing the business practices of a company you are doing business with, you know you are in good hands.
Great Trading Tools: Plus500 offers many trading tools, including a handful of risk management tools to help traders out. These risk management tools include:
–          Account Leverage
–          Close at Profit
–          Close at Loss
–          Guaranteed Stop
–          Price Alerts
–          Trailing Stops
Make it a point to understand how these tools work and how they can benefit you when trading forex.
Trading Platform: The trading platform used was developed in-house. I like this because it shows they took the time to understand what traders want and need, as well as what they don't, and built the platform from the ground up taking into account all of these factors.
Free Play Account: When trading forex, there is a learning curve to it. As such, it is nice to practice before you get into live trading. Plus 500 knows this and allows you to open a free demo account where you can trade and get a better understanding of how things work.
Low Minimum: Once you play around, you can open an account for very little. Some brokers ask for thousands up front, but not Plus 500. The minimum is a few hundred.
Various Versions: When using Plus 500, you can download and use the desktop version of the software, or the web based version, or even the mobile version. I love the fact that I can access my account and trade no matter where I am.
24/7 Customer Support: In the forex world, having customer support at all hours is huge. In this regard, they do not disappoint.
Not So Great Things
There are some sticking points with Plus 500, as with anything in life. Here are the few problems I have.
No Chat Feature: While it is great to have 24/7 customer support, not having a chat feature is a hassle. At times when I am on the go, I don't have the chance to call in. I'd love to send a quick message and get my answer, but alas, that is not an option.
Slow Account Approval Times: This one is a catch-22. Recently, there has been a slow down in the approval process of new accounts. This stinks, but it is also good because there have been stricter guidelines enforced by the British Financial Conduct Authority. As a result, Plus500 has been having to do more checks to make sure new customers are who they say they are.
No US Investors: The biggest downside though is that the service is not open to US clients. While this is unfortunate for US citizens, UK investors can rejoice in having an excellent forex platform to trade on.
This completes my Plus500 review and as you can see, it is certainly an option for anyone looking to start trading forex. While slow account approval time and no chatting ding the service, it does not do enough damage to not consider the broker when it has so much going for it.