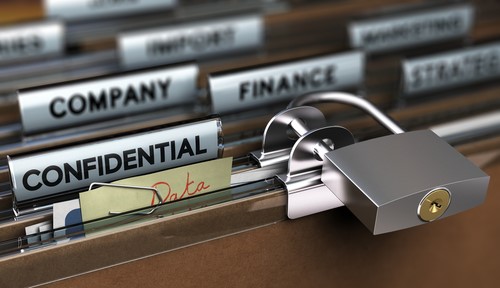 As a small business owner, you wear dozens of figurative hats every day. From hiring new team members and ordering inventory to chatting with regular customers and handling the marketing, you are beyond busy most of the time.
The last thing you need is some type of security issue that will compromise your business and all of your hard work. Fortunately, thanks to some proactive approaches, you can minimize the risk and help protect your company's sensitive information. Check out the following ideas:
Invest in Smartphones with Defense-grade Security
If you provide the members of your team with a company smartphone, and it's been some time since you have upgraded their devices, you may want to check out the Samsung Galaxy S7. The smartphone comes with a variety of security options that will help keep your company's sensitive info under virtual lock and key. For example, the phone is equipped with Samsung Knox, a defense-grade level of security that will protect your data. Also, instruct your team to use the other security features the Samsung Galaxy S7 includes, like fingerprint scanning security and the lock screen; this will help to keep any data on the phone safe and away from prying eyes.
Limit Who Has Access to the Data
There is no reason why every single team member needs access to your sensitive data. As Data Law notes, limit the number of employees who can see this information and end their access when it is no longer needed. Set up strong passwords that you change on a regular basis, and give them to only those who need to see them. Train the selected few on topics like recognizing phishing schemes and require that everyone record when they access certain files; this way, if something goes wrong, you will have a paper trail of sorts to help you determine what happened.
Use Encryption to Protect the Most Sensitive Files
Encryption is one of those terms that you have probably heard a million times, but not be exactly sure what it means. Basically, encryption involves protecting your data so nefarious people cannot see it. If you encrypt certain files in your computer — like the ones containing your company's financial data, credit card numbers, customer info, email files and more — you can ensure that no one will see it without knowing the password. Microsoft offers tips on how to easily encrypt a file on your computer. One word of caution — if you store data in the cloud, you definitely want to encrypt anything you send over there. As Digital Guardian notes, storing data in the cloud is pretty much the same as putting your sensitive info on someone else's computer. Also, before choosing a cloud company, make sure you understand their data breach communication policy and who will have access to your data.
Watch Your Paper Trails
With all of the emphasis on keeping your computer files safe with the aforementioned tips, you might understandably forget about the boxes of invoices, customer data and other paperwork you have piled up in the storeroom. Set aside some time to go through all of this paperwork, scanning important bills and other data and storing them securely on your computer and shredding everything else. A nosy employee may open one of these boxes on his break, gaining access to info he does not need to see. Pay special attention to credit card records, bank statements and sensitive customer info that should not fall into the wrong hands.