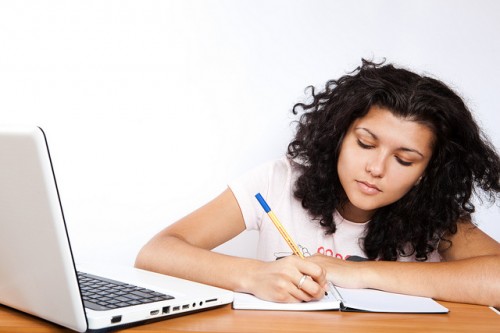 So, you want to get paid to be a songwriter? Lots of other people do too, and it isn't hard to understand why. Songs, more than any other art form, capture our emotions. They get into our heads and become a central part of our lives. For many of us, our favorite songs become essential parts of our very identity.
The idea of giving people something so important to them is very tempting. It is precisely because it is such an appealing career, the level of competition is formidable. In reality, most aspiring songwriters never get anywhere without the most compelling melodies and enhancements such as VST plugins.
How can you become an exception?
Just Do It
The first piece of advice applies to every type of art, and really to every type of skilled activity: to get good at something, you have to practice. In fact, you have to do a lot of it. There is a basic principle known as the "ten-thousand-hour rule", stating that in order to reach the top in any field, it is necessary to invest at least ten thousand hours of practice.
So, if you want to become a top-level songwriter, you need to spend a lot of time writing songs. Try to do it every day. If you aren't feeling inspired, do it anyway.
Find a Way to Perform
One of the most important things about songs is that it is hard to judge them on paper. Many of the greatest songs, if you just saw the lyrics and never heard them performed, would look utterly banal. On the other hand, many brilliant passages of poetry don't work at all when sung.
The best way to learn what works and what doesn't is to experiment.
You don't necessarily need to become a great vocalist, but you should make an effort to learn to sing, and do it frequently: join a band, or sing at open mike sessions, or sing in the street or subway. It's also useful to learn an instrument.
The piano or guitar are probably best, because they are good for creating harmonies and don't interfere too much with singing. They are also useful for gaining a background in musical theory: a songwriter who understands the emotional effect of switching from a major to a minor key has a big advantage.
Make Connections
It helps to have friends, particularly in the industry. Not only can they give you good advice, but they may also be able to help you get people to look at your work. The biggest problem most aspiring songwriters face is getting the people who control resources – for example, record company executives – to pay attention to them.
Those executives are barraged with ideas, most of which are hopelessly bad. Unless something really stands out, they probably won't pay attention to it. Fancy presentation usually doesn't work, because they've seen it all: what you think of as brilliant promotion is likely to strike them as amateur.
Yet, if you know somebody, or even if you know somebody who knows somebody, your chances of gaining an audience are much improved.
Take a Poetry Class
This might seem like unpleasant advice, but poetry classes, even though they are sometimes obnoxious, can actually be quite helpful. Not because they teach you how to evoke emotion, but because they can teach you a very useful type of technical analysis.
Technical aspects such as rhythm, rhyme, emphasis, meter, onomatopoeia, alliteration, metaphor, etc…, are even more important for songwriting than for written poetry. Plus, a poetry class will give you many useful examples.  Seeing a passage such as this:
Swart smutted smiths smattered with smoke
Drive me to death with din of their dints,
(from a famous medieval poem) can't help but inspire ideas for songwriting.
Final Thought
Songwriting is not for everyone. But, if you feel the calling—and have a passion for it—then, you should pursue it with every fiber of your being.