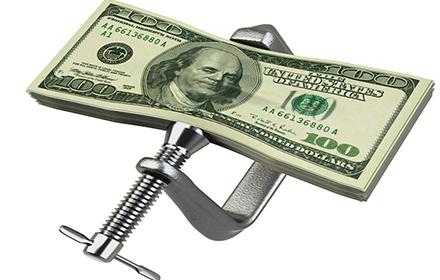 Are you looking to earn a little bit of extra cash? Then the sharing economy model of making money may be perfect for you! If you are unfamiliar with what this is exactly, it is essentially a 'what's mine is yours, for a fee,' approach to making money. There are a number of ways in which you can share your items for a cost and below we have named some of our favourites that will help top up your bank account but without much effort from yourself!
Benefits of a Sharing Economy
Before we launch into the different ways in which you can make some extra cash through the sharing economy model, it is important to understand some of its key benefits. The first big benefit is that it reduces negative environmental impacts as it means less purchasing of goods and therefore cuts down on industry pollution. For consumers, it also means that you will have a larger range of access to goods that you maybe could not afford to buy but can afford to rent for a short amount of time. This can then help to reduce consumers' costs as more borrowing and recycling takes place. You can also be sure that what you are getting is of a high quality as most of these services are now based on rating systems.
It's predicted by that by 2025, the total transactional value of the sharing economy in the UK alone could reach £140bn, an increase from £13bn in 2016, so there's a lot of value to be had by tapping into this sector.
Renting Your Parking Space
We all know the daily struggle to find parking. Finding a parking space can be an absolute nightmare, especially during very busy times, however there is now an easy way to get around this with pre-book parking.
You can purchase daily and monthly parking from a company such as YourParkingSpace, so when you are running a little bit late on your way to work in the morning, you know that your parking space is sitting waiting for you. What's more, this can also save you a tonne of cash as parking metres can be extortionate and quickly add up. Furthermore, if you live in the city centre, in a busy area or in an area in which there are frequently big events taking place, then you can easily make some extra cash by signing up to the website as you can make money by renting out your empty car parking space, driveway or garage.
Clothing
One of the easiest ways in which you can make some extra cash is by renting or selling your clothes online! There is a number of ways in which you can easily do this through sites such as eBay and Depop. There are also other apps that allow you to rent your clothes or you can also rent clothes from them which can save you money in the long-term if you do not want to continuously be purchasing new clothes and only need a something for a special event, this type of service is ideal.
Renting Your Home
The majority of people out there have heard of websites such as Airbnb. With this type of service, you can rent out your home for a cost per night! You can also choose to just hire out a room. This type of service has become more and more popular each year as it is great value for money and extremely cost-effective. This is a fantastic way to earn yourself some extra cash as it won't cost you anything and you can pick and choose when to rent out your home at your own convenience. Furthermore, you can also use this service yourself if you are looking to take a trip abroad and it will hopefully save you quite a lot of money.
Renting Your Car
Another easy way in which you can make some extra money on the side through the sharing economy model is to rent out your car via a company like easyCar Club. If you can live without your car for a few days or weeks, why not let someone else use it for a charge? This will let you earn more money, save them money and a nice added plus is that there are lots of environmental benefits too. This also works for when you need a car, as renting one can definitely be cheaper than buying if you are not going to use it every day. Another way in which you can make good use of your car is to take on an extra job with it. The most obvious one here is as part of a taxi service, as people can rent out both the car and your time so you can make a fantastic profit.