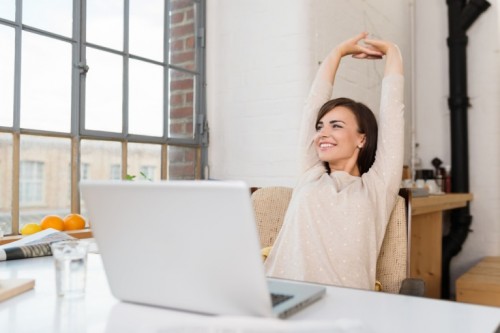 The world hasn't recovered from a crisis yet, and some of us can still experience employment gaps. Reputable specialists recommend taking advantage of employment gap. Freelance options will help you improve your skills and explain a gap in the resume. It's not always easy to find worthy freelance options for unemployed, but we prepared a brief guideline on the deals that worth attention. Explore!
Reference to Reliable Opinion
Reliable specialists picked up five main types of activity that all unemployed should focus on:
1. Volunteering
2. Networking
3. Social media managing
4. Working with your skills
5. Freelancing.
Along with it, you should stop applying for dozens of job ads blindly. Instead of it, it's better to become more hirable. Once you become a promising candidacy, you will manage to reach a real result.
Before You Start Freelance Job Search
It is important to identify what type of skill you will develop. Usually, freelance jobs are about narrow specialization (for instance, freelance writers). Still, there are freelance jobs that mix up several skills such as Virtual Assistant, who deals with logo creation if you are good at web design and administrator skills.
Work On a Freelance Resume
It is important to make sure that you have a good application document – here is a list of must-have things in a freelance resume. It is necessary to create an outstanding application paper and if you need help, consider turning to qualified professionals. By the way, it's better to have an online resume as well as traditional one as most of the freelance job ads are posted on the Internet.
Afterwards, you should reconsider your social media presence. Start with joining groups on LinkedIn and Facebook that specialize in freelance jobs but don't forget about your main goal (full-time job).
Resources for Freelancers to Start with
When you decide to look for a freelance job, you should visit websites that specialize in it. Here are good resources to start with:
1. Upwork.com
2. Envato Studio
3. Freelancer.com
4. Guru.com
5. Flexjobs.com
6. 99Designs.com
7. Fiverr.com
8. GetACodder.com
9. TextBroker.com
These resources contain plenty of opportunities for unemployed freelancers. If you are serious about finding a freelance job, you should consider a best-seller "Outsourced Freelancing Success: Top 57 Freelancing Job Sites to Find High Paying and Quality Clients Fast!" by Lise Cartwright – a  business coach and popular blogger, who has already written 30 books for job seekers and executives. You can purchase it on Amazon. Its cost is $13.99 for the paper version and $2.99 for Kindle.
Discover Fresh Opportunities
As a freelance worker, who has something to offer, you can visit Meetup.com and find out about any local meetings or other events you are interested in. If you have a fresh business idea, offer it. Don't be afraid to speak – be afraid of staying silent and missing your chance.
Such meetings are a great opportunity to broaden your network and probably find someone, who will be interested in your skills.
It would be a good idea to print visit cards and let people have your contacts.
Don't Forget
Every unemployed person seeking for freelance work should consider:
1. Temporarily work of the great corporations, firms, factories, supermarkets, etc. (such as seasonal package delivery work).
2. An activity that doesn't need full-time employees such as managing any kind of project, planning a big event, or teaching a college course.
3. Replacing a full-time employee, who needs time for maternity leave or rehabilitation after an accident.
There are hundreds of opportunities near you and online – just start browsing. Furthermore, you shouldn't forget about your main goal – finding a full-time job. Freelancing may help you acquire valuable skills you may use in your resume and make your resume more outstanding.