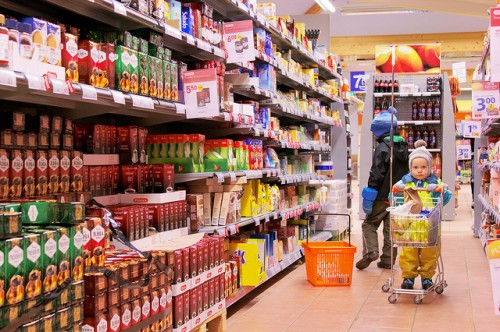 Almost everyone needs to set a budget and keep on top of their finances, from governments to businesses as well as family households who need to know where their money is going and how much they have to spend each month.
Whoever it is that needs to create a budget, the reasoning remains the same, and that is that in order to keep your finances in check and your spending under control you have to know how much flows in and out of your bank account.
Here is a look and how to create a family budget that works and what aspects of your expenditure you need to watch out for if you are going to keep your financial situation in the black.
It's good to plan
There are many highly plausible reasons why you should create a family budget and it is a great tool for helping you to plan your expenses and know exactly where your money is going.
There are two fundamental aspects to a budget that you would do well to focus on if you want to have the best possible chance of keeping on top of your finances and avoiding an unexpected shortfall that can create an instant sense of panic when you check your balance.
Aim to focus on planned amounts, which is the total sum of money each month that you reasonably estimate your income and expenses will add up to. Also, aim to compare that at the end of each month with the actual amount your total income and expenses.
Reviewing your budget will help you to keep accurate data and quickly identify where you are overspending and what adjustments need to be made to avoid the same scenario the following month.
Keep it simple
The ideal family budget should be an accurate but uncomplicated snapshot of your finances at a glance.
If you try and complicate things too much it increases the chances that you will abandon your budget planning, which is not a good idea, so create a spreadsheet or a budgeting sheet that displays a handful of main categories, such as essential payments like mortgage and rent, down to discretionary spending, which is the total you spend on things like going to the movies or eating out.
Listing your expenses
Although it's best to keep it simple with your budget in terms of only having as few categories as possible you want to aim to list your expenses within each chosen category.
The usual categories you would use for a typical family budget would be home (including rent or mortgage payments, property taxes and anything else relevant), utilities (list all your monthly bills for electric etc),groceries, debt payments and any other categories you want to create without overdoing how many you end up putting down on your budget sheet.
It is also a good idea to identify a figure that you can set aside as a financial buffer each month and put into an emergency savings fund.
You never really know when an unexpected bill might hit you or your circumstances suddenly change for the worse. For example, if you are injured and have to take some time off work you might be able to use someone like Hipskind & McAninch to help you get compensation, but you will need to have some cash in reserve while that situation is being resolved.
Don't skip the detail
Back to the creation of the budget itself, and it is really important that you know exactly where all of your money is going each month so that means you have to list every bit of actual spending for the month.
Guessing the amount you spend each month on lattes on the way to work or how much change you put into a parking meter when you go to the store, will mean that your budget is not a totally accurate reflection of your spending.
It is too easy to underestimate what these seemingly insignificant sums of money add up to each month. Aim to keep receipts and write down every amount you spend for the next thirty days to reveal the true extent of your discretionary spending.
There are a number of useful apps around that make it easy to enter this data as you go and it takes the legwork out of totaling the figure at the end of the month.
Once you have all the information and a household budget in place, use this information to set goals and to make adjustments to your spending in order to have a greater level of control over the family finances.
Zachary Connor shares his tips, thoughts, and views on family matters in his articles. He's a 'modern' stay-at-home Dad who is running the household and raising the kids whilst his wife works on her career for a few more years to reach her goals.