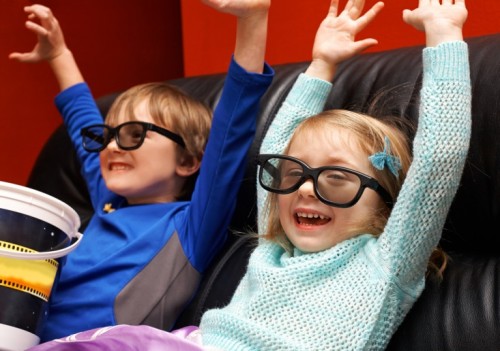 Parents don't need reminding that raising a family costs plenty of money and many households have to work to a budget and make choices.
When you factor in the obvious point that our kids are growing all the time and the shoes or top that you bought only a few months ago sometimes need replacing after barely a few months of wear, clothing your children on a budget becomes a bit of a challenge.
Beware false economy
It is understandably easy to be driven by the price tag when you are making a purchasing decision and it almost seems like a no-brainer to buy something that is $10 over a similar item that is double that price, or more.
Sure, some designer brands might be more expensive than they should be because of the label but there is reasonable argument that a well-made item that costs a bit more money, will give you a better return on your investment and buying cheap garments is a false economy.
If you have a family with more than one child, then you want to get more bang for your buck and items are often passed down, which is why you want to buy something that is going to last more than five minutes.
Buying well-made matching pajamas for the family is a good example. Spend a little bit more so that you get stitching that holds together and material that won't tear easily and you will get some comfortable pajamas that feel great and last longer than a cheap bargain, which you often regret buying when you don't get much wear out of it.
Seasonal strategies to save money
Unless you are a seriously dedicated follower of fashion trends, there is simply no reason not to take advantage of the end-of-season sales you see, where prices are often drastically reduced.
Most online and traditional stores tend to offer some of their clothing ranges at really low prices at the end of the season. This means that while you may not actually need the coats and boots right now, if you can pick them up at a bargain price and put them away for the winter, this would be an excellent strategy for getting some great clothes at crazy prices, compared to what you might have to pay for the latest seasonal items.
Recycle
Another great way of making savings and maybe even getting some money back, is to recycle your unwanted items with other family members, or consider using an online social network or auction site to find someone who wants to buy the unwanted item from you.
This will help you raise some money for the next set of clothes that you need and is a great way of ensuring you get as much value out of every purchase as possible.
Clothing your children on a budget is all about taking a sensible approach to what is really value for money and then making the most of what you buy.
Melissa Page owns a clothing boutique. She enjoys writing about her insights on the web. Look for her articles mainly on clothing websites.