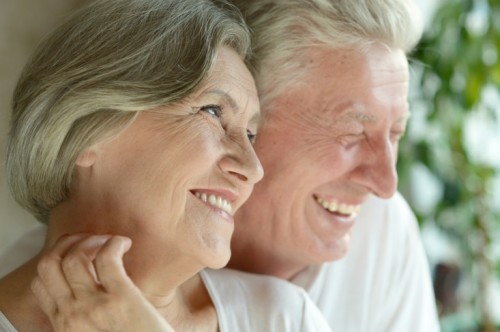 Many people find themselves living on a fixed income, which can be difficult to adjust to. If you find yourself disabled, and living on Social Security, here's what you need to know to stretch your monthly budget to live on less.
Make a Budget
Of course, the first thing you should be doing is making a budget. Write down all of your expenses. If your only source of income is Social Security, make a note of how much you receive. If you receive other sources of income, write those down as well.
If your expenses exceed your income, you've got some work to do to lower your expenses. If you try to increase your income, the Social Security Administration will review your case and lower your SSDI payments. If you rent out your room to anyone, you must also inform the Social Security Administration.
So, your best bet is to lower your expenses.
Get A Free Phone
The Lifeline Assistance Program, which you can find out about here: freegovernmentcellphone.net, is a program that allows you to get access to a free cell phone so that you can make and receive phone calls, and text messages.
The program is open to low-income individuals and families and enables you to get access to essential phone services to connect to job opportunities, family, and emergency services.In 2005, the program began offering discounts to qualifying low-income consumers. The government offered prepaid wireless service plans in addition to the traditional landline service.
This program is part of the Universal Service Fund.
If you want to participate, your income must be at or below 135 percent of the federal poverty guidelines, or you must be participating in Medicaid, the SNAP program, receiving Supplemental Security Income, Federal Public Housing Assistance (Section 8), Low Income Home Energy Assistance Program, Temporary Assistance To Needy Families, the National School Lunch Program's free lunch program, Bureau of Indian Affairs General Assistance, the Tribally-Administered Temporary Assistance For Needy Families, the Food Distribution Program on Indian Reservations, Head Start, or any State assistance programs.
Get Help With Heating and Electricity
The Low-Income High Energy Assistance Program (LIHEAP) is a federal program administered at the state level to help individuals and families meet their utility needs, specifically, energy costs.
Income eligibility varies by state, as do benefits. For example, in 2014, North Carolina received $88,270,604 dollars in funding. LIHEAP eligibility was set at 130 percent of the Federal poverty level (FPL) and, in a crisis, it was set to 150 percent of the FPL. Caps were set at $400, $600 during a crisis, with a $200 minimum benefit for all benefits.
In Texas, funding was $128,686,252, the eligibility guidelines were set to 125 percent of the FPL with a benefit cap of $1,000.
And, in New York, the eligibility was set at 60 percent of the state median income. New York received $366,843,330 in funding. Residents received $50 minimum assistance, with $388 average assistance, and $600 maximum for oil, kerosene, or propane, $500 maximum for wood, coal, and other deliverable fuel, and $450 for electric or natural gas assistance.
Check your state for eligibility and availability.
Get Help With Your Groceries
The Supplemental Nutrition Assistance Program (SNAP) helps you pay for groceries. It's the largest federal program in the U.S. dedicated to food assistance. Each state has its own name for the program's benefits card. On the back of each card is a magnetic strip that can be used at a grocery store's credit and debit card terminal.
You will need to use a PIN code to buy food with the card.
The program is available to low-income individuals and families. Once you are approved (by visiting your local SNAP office and applying), you will receive benefits. You do not have to spend all of the money that is put on the card. If you don't, the money is rolled over to the next month. However, if you do not use all of the money stored up on the card by the end of the year, the balance is reset to zero, and a new benefit year begins (assuming you are still eligible).
Sell Your Vehicle
If you're disabled, you could consider selling your vehicle. Vehicles are expensive to insure and maintain, and you may not be able to drive it. This is an easy way to free up cash and pay down any debts you might have.
Christopher Aderholt is actively involved in budget planning as part of his work and he likes to share his tips and ideas on making your money add up with an online audience. He is a regular writer for a number of different websites.