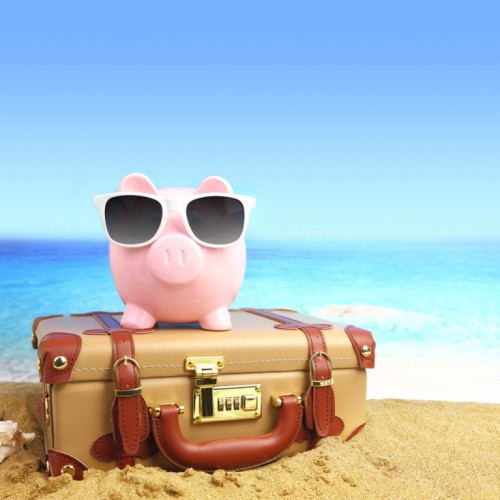 With so many daily living expenses to contend with, the idea of taking a well-earned vacation might seem like just a dream.
If you discover some smart ways to put money aside and practice some frugal financing, there is every chance that you could turn your vacation dreams into a reality.
Here is a look at some of the ways you could save for a vacation, plus some savvy tips such as making use of money-saving opportunities like Goibibo coupons and other ideas.
Keep it separate
If you are saving funds for a vacation, the best thing you can do as a good starting point is to keep your vacation fund separate from your other checking and savings accounts.
It is always a good idea to have an emergency fund that you can use if an unexpected bill turns up, but you don't want to start over with your vacation plans if you can help it, so put your regular money aside into your emergency fund if that is what you already do, but set up a separate vacation fund.
A good way of funding your vacation plans through regular savings, is to transfer what you have left over in your bank at the end of the month after paying the bills. Even a small amount can soon add up to a decent amount and if you also save a regular amount too, your vacation fund will soon start to look healthy.
Raise some cash
Many of us have plenty of unwanted items just hanging around the house or garage, so a great way of raising some cash for your vacation fund would be to have a yard sale or sell some items online.
Having a spring clean will clear some space and the funds you raise can go straight into your vacation fund and get you closer to your target quicker than you first thought.
Save on your booking
Once you have managed to raise enough money in your vacation fund, through lots of small initiatives that can add up to big savings, like never going shopping when you are hungry so you don't overspend and streamlining your expenses, you will be ready to book your vacation.
Having saved hard to get the cash together in the first place, you will obviously want to try and get the best possible price for your flights and hotel.
To make substantial savings you might have to be flexible on the destination. You are probably going to get the cheapest vacation package if you are prepared to be flexible on where you go.
Another good tip is to either plan a long way in advance or book last-minute. These two totally different approaches are where most of the best rates tend to be, with either early-booking discounts or last-minute bargains.
If you have a specific block of dates in mind, it can often pay to wait until the last few weeks before you intend to go and then look around for a deal that fits your budget and appeals as a great destination.
Frugal financing and flexibility on booking preferences are definitely two of the main ingredients to help turn your vacation dreams into a reality.
Suzanne McKee works as a senior travel consultant. She always enjoys the chance to share her insights with an online audience. Her thoughts and ideas can be found across a variety of different websites.