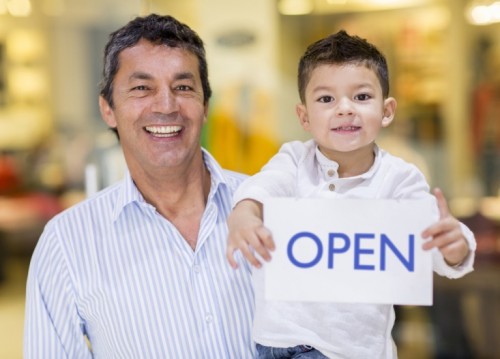 Every company needs money to run.
Money is the lifeblood of a business, paying for wages, premises, tools – everything from suppliers and Council Tax to publicity and distribution. In short, you need money to make money.
Of course, your business exists to generate money, but not only do you need capital to get the ball rolling, you will need an extra injection of money from time to time after you are up and running – to fund growth, deal with setbacks and to keep the lights on when customers or clients are slow in paying.
There are many different ways to provide the money you need for your business. You may have savings to help you get started, but few people have enough cash lying around to set up a new business venture. Wealthy friends and relatives might be able to help, but for most people setting up a new business will mean finding some sort of external finance.
Equity funding – selling a share in your future business to an investor in return for the cash to set it up – risks losing control of your business.
That leaves two main types of funding for you to consider. The business loan or the business grant.
Business Loan
A business loan can provide capital that your business can use to pay for all the expenses of setting up, from inventory and equipment to the wages of employees. A loan requires small business owners to repay the money they borrowed by a set period of time, with interest.
For a new business, loans will usually need to be secured, meaning they need to be supported by something that the lender can sell if you fail to pay back the loan. So, for example, you may need to use your home as security to raise the money you need.
However, secured loans can mean relatively low interest rates and could make large sums available with up to 10 years or more to repay – but applying may require a lot of paperwork.
Unsecured loans may also be possible if you have an outstanding credit score. The lending limits tend to be much lower than secured loans and rates tend to be higher – and you may have a maximum of five years to repay.
Depending on your business plans, you may be able to arrange the funding you need with a short-term loan to provide working capital, designed to be paid back as soon as your business becomes profitable. An alternative may be Revolving Credit, which can replace the traditional overdraft facilities which used to be offered by banks. These can offer a line of credit up to a pre-agreed limit. You only pay for the money you actually take out, so they can be a cost-effective way to raise funds for the short term – or a valuable financial safety net for your business while it is still finding its feet.
The problem with lending for new businesses is that lenders can be reluctant to lend in the first place. Lenders base their decisions on whether or not to lend on many factors – but the most important is the risk that they will not be paid back. As a start-up, your business obviously has no trading history. It means lenders have no evidence that it will be profitable and that they will be repaid.
Some may be prepared to look at your previous experience and your business background – but you may need some help to find the most appropriate lender for your needs.
Business Grants
Business Grants can also provide a source of funding for your business plans with one very important advantage over loans. You do not – usually – have to pay a grant back. You are not required to provide shares in return for the money either so, unlike equity investment, you could receive the funding you need without losing control of your business.
However, although free money is hard to resist, a Business Grant has some disadvantages.
You need to ensure that you are eligible. Grants are provided by the scheme's operator, which could be anyone from an EU or UK government body, a local Growth Hub, industry-specific associate or even a large corporate entity.
The problem is that, whoever provides the money, because it is free there will be strong competition from rival businesses for the funds available.
Every Business Grant scheme operates differently. You need to read through all entry requirements for each one thoroughly. Some of the most common factors include sector, niche, location, business plan and financial situation, as well as your projected turnover – highlighting the need for careful planning and research.
Also, different Business Grant schemes are intended to fund different aspects of your business and, even if your goals are suitable, you need to check how much capital your business might receive. Schemes tend to impose limits on how much they provide, based on either a set limit or a percentage. This could result in only a portion of your requirement being met, with your business having to pay out for the rest.
Why you may need a loan and a grant
There is another issue. Many types of grant funding are designed to match funding provided by commercial sources on a 50:50 basis.
The reasoning behind this is simple. If a commercial lender believes that a business plan is viable and is prepared to back it, the chances are that it is sound. Those responsible for making decisions over grants can be reassured that the public money they are provided will be used in an appropriate and effective way.
So, finding the grant that is most appropriate for your business and dealing with the paperwork involved may only be part of the process. At the same time, you may need to find a lender prepared to advance 50% of the total you need.
Business Grants can be useful during the early stages of your development, even if being accepted isn't always easy.  However, with the Alternative Finance Industry opening the doors to a new generation of lenders and business finance products, it may be becoming easier to get the lending you need – whether or not you plan on matching it with a grant.
Business funding experts Rangewell have a wealth of information for new businesses in need of funding. You can read more about new business loans and grants here.