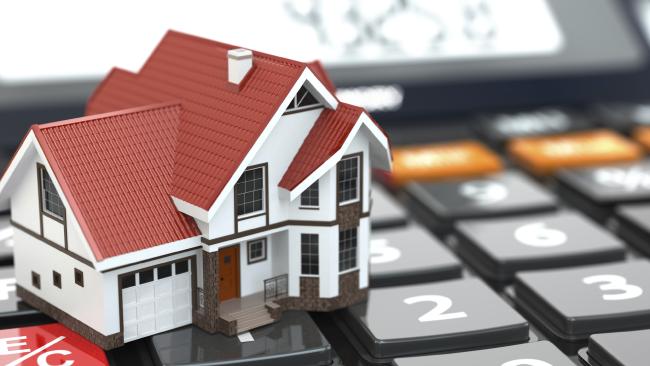 Apart from a car loan, a mortgage is probably the most common type of loan that most people ever have. Mortgages are designed to get families into houses, but they have evolved over time to serve a number of other purposes. The fact that mortgages are supported by the value of the home makes them a great option for a variety of financing needs, making life simpler and more affordable for families in many types of situations.
While the process of taking out a mortgage is the same, the applications coming through the offices of Eagle Home Mortgage aren't always exclusively for the purchase of a primary residence. Many of them are undertaken for home equity purposes, covering both the purchase of a home and some other important financial consideration. Following are some examples of those, and the reasons that mortgages are a good solution.
Home Improvements
What better option to pay for repairing a house than to use the home's value to secure the loan? Imagine that you have a home that is worth $200,000 and on which you owe $88,000. Pretty good position, right? Who would want to roll that outstanding debt back over the $100,000 mark? In some situations, you might.
If that home needs a $20,000 roof, you have several options for paying for it. Most people will either pay high interest to a credit card for it or take out a home equity loan. Because a home equity loan is secured by the home itself, you'll get a much lower interest rate and a longer repayment term. Additionally, the loan may be rolled together with your existing mortgage so that you still just have one payment to make.
After the work is done, you'll owe $108,000, a new appraisal of the property just might increase the market value, which means you'll have more equity in the home. And the new roof could prevent leaks that would have required other expensive repairs. Or you may just use the loan for upgrades like an addition or renovation.
Debt Consolidation
Mortgages are considered a good type of debt. They are backed by real collateral, so the borrower and the lender are both more comfortable. On the other hand, credit card debt is less appealing. It's unsecured, meaning the interest rates are higher. And it's an open line of credit that can keep swelling up until the limits are reached.
When a consumer has a significant amount of credit card debt and is looking to get back on track financially, a home equity loan may be the solution. Consider the numbers in our previous example, only imagine that it's $20,000 in credit card debt instead of home repairs. The mortgage payment will increase slightly, but the lower interest rates and steady repayment can compensate.
A note of education here. If a home equity loan for debt consolidation is long-term, it might end up being more costly even with a low interest rate. Smaller home equity loans are best paid on a shorter term that consumes more of the principal with each payment.
Education
Kids grow up fast, don't they? It seems like we've just gotten them out of diapers and suddenly they're applying to college. Just as our hearts may not be ready, our bank accounts may not be either.
Once you have a child ready for higher education, you may have a significant equity level in your home. Rather than saddling your child with student loans on his or her tender young credit score, you may be better served to use a home equity loan. While many student loans have subsidized interest rates, home equity loans will still be competitive and will relieve your child of the responsibility (if that's your goal!).
We work hard to keep our homes up and to stay current on their mortgages. At certain times, it may be wise to put that equity to work for us. When a mortgage can save us money elsewhere, it's a great choice.