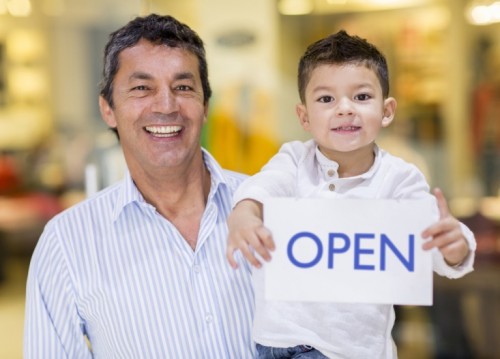 Corporate giving has been on the decline for the past 15 years, despite an arguably greater amount of awareness of businesses on the subject of social responsibility and environmental concerns. This is in part due to the tough situation executives find themselves in: caught between investors who demand maximum profit gains and critics who argue for greater and greater commitment to corporate social responsibility. If companies are going to commit to philanthropy, they have to see the specific value inherent in that path. Here are some clear reasons to make this a priority in the upcoming years.
Better Business Partners
A commitment to social good does not have to be strictly a one-way street – organizations who see that the gains they will reap for their bottom line will have an easier time making the case to shareholders and carrying out the projects as needed. One of the major ways firms benefit by investing in their communities is by developing better local suppliers and institutions. Instead of depending on vertical integration, organizations can outsource and collaborate with these businesses in order to maximize efficiency. They can work closely with customers, reduce wait times to get consent for new projects, and navigate local regulations, all by investing in the community through philanthropy.
A Skilled Workforce
Having an educated and capable workforce is arguably one of a company's most important assets, and therefore prioritizing educational initiatives in the location you're operating in is definitely a worthy endeavor. Even if you're funding schooling in a related industry and not your specific business, you are contributing to the environment where your firm can prosper. More educated residents also lead to greater financial security and thus a wider potential customer base.
Community Support
One of the biggest advantages firms receive from participating in social responsibility is the support of the community and an enhanced reputation. If they are seen as giving back to the location they are situated in, this generates partners who want to work with them, not against them. Local economic conditions are improved, resulting in better future revenue potential. The community's population as a whole will have a more positive opinion of the company and this will likely transmit to increased sales.
The fact that corporate philanthropy provides specific benefits for organizations across the board does not mean that every brainstormed enterprise should be pursued with gusto – initiatives must be carefully thought out. Firms can analyze the particulars of competitive context (the business conditions of the location they operate in) and determine the overlapping areas between social and economic benefits that will provide the best return on the investment. In doing so, they will be doing good and also receiving clear benefits in specific and measured ways.