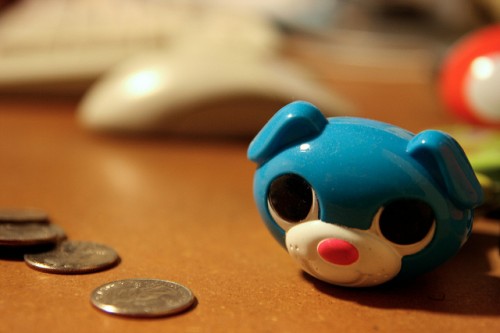 Pets, refer to those who are supposed to be tamed and domesticated by human beings to make them stay on with the latter for the rest of their lives. The practice of taming animals and birds is not just a recent one because, since ages, time has been witnessing humans to be getting along with various kinds of animals who could serve a variant series of activities on behalf of human beings, so as to get the task for the latter to be carried out much easily and in this regards it has to be mentioned that at the present time, with the considerable level of improvisation carried out in association with the technological devices, no human activity is however supposed to be carried out by animals whatsoever and it is due to this reason that pets are nowadays kept only to enhance the ornamentation of the household where they have been kept, only dogs amongst the other pets being entitled to ensure safety and security to the place where they are staying in.
Buying pets nowadays is not quite easy and affordable. Merely buying an animal and keeping it at home without any kind of care and attention given to it, will never satisfy the members of the family. Pets are supposed to be taken care of, right from their getting in to the house, till the point of time when they pass away. Thus the entire affair demands quite a contribution of physical labor along with money, which is just not to be avoided when it comes to the well-being of these dumb creatures of the Almighty.
It is an expected fact that these creatures are very likely to be falling sick with the adversities in climate and other surroundings. They require to be treated with the best ever treatment and care after which it can be expected that they will have a good health. But this is not as simple as it sounds to be.
The fee of veterinary doctors is very high and they charge additional amount for house visits. This is one of the harsh realities which prevent people from buying pets. After all, if you can't offer proper medical facility to your cat or dog and it dies due to lack of treatment, then you will never be able to forgive yourself. Buying these animals require a handsome investment and it is not easy for all to cope with the medical bills as well. It is in this kind of a situation that veterinary care financing programs come into forefront, thus allowing an effective and convenient process of recovery of the pet.
There are a number of insurance policies available in the market for pet treatment and these policies work with one motive in mind and that is to cut down the stress and strain of the owner of the pet who has seriously fallen sick and requires heavy treatment, or even surgeries. These insurance companies provide their assistance whenever your beloved pet falls sick. The good thing about the insurance companies is that they take the matter seriously. In fact, they consider  the health problems of your pet as seriously as they provide support to any ordinary ill human being.
You can always get your pet insured, but, this does not absolutely ban the risk of getting big bills from the hospital where the little ones are to be treated. To cope with these, one is expected to save some amount of money every month to deal with emergency situations, if required. Credit cards can also be of great help to the people, who turn every stone to give their beloved a healthy and hygienic life.
Author Bio: The writer of this article is a recognized manufacturer of cat toys, namely Paul Walker, who is also professionally engaged in a renowned magazine of this country, writing about pets, their types and requirements, along with creating awareness among the masses regarding the health of pets.