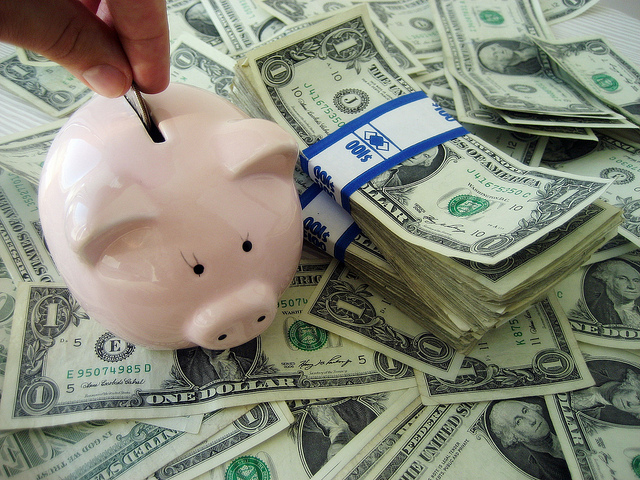 With 15 million people in the UK alone struggling to save any money at all, something needs to be done to rectify both spending and saving habits to ensure a stable financial future. Especially if you're on a low salary, saving can seem like an almost impossible task and, if not rectified, can leave you and your family in a dire situation when the time comes for retirement.
For today's younger generation, the pressures of modern-day society can put even more strain on the concept of saving. With more young adults than ever now struggling to save money and plan for their future, getting into good money habits is notoriously difficult. If you find yourself impulsively spending too much and unable to save even a small amount each month, below you'll find some simple methods you can start using right now to change your 'big spending' mindset and become savvier with money.
Automate your savings
Perfect for those who lack motivation and will-power to save and suffer temptation to spend as soon as payday hits, automated savings will be a huge help without you actually having to do anything!
You set a specific amount each month to be automatically transferred into a separate account with no card attached to it. This way, you're automatically saving money on a regular basis without being able to casually spend it. Your savings will continue to expand and grow untouched, giving you a sure-fire method of saving each month without any unwanted temptation to spend it because you know you can't.
Whilst this method is extremely effective for those who struggle to save at all due to temptation, it's important to still be realistic with how much you can afford to save each month. Work out how much 'disposable' money you have each month and save a realistic amount using that as a guide – don't set the automated amount too high.
Avoid debt as much as you can
For those who have high outgoings but earn a small salary, some degree of debt may be unavoidable at certain points. However, don't get yourself into debt for the sake of unnecessary purchases as this can significantly hinder you from saving altogether.
If you find yourself in debt, try to pay it off as soon as possible. If this means having a month without eating out or going on trips, that's how it has to be! The longer you leave it the more interest your debt will gain, leaving you with an even higher bill to pay back if you don't sort it out quickly. Then, once your debts have been paid off and you're in the clear, you're then able to save any extra money you have.
But if you're in a significant amount of debt through no fault of your own, it's important to seek legal advice if you weren't responsible. It's relatively common for people to get into serious debt through mistakes their partners have made so if you're in this position, it isn't fair for you to have to take the hit by yourself. Get in touch with a top-notch criminal defence attorney at Suskauer Feuer, LLC for a free consultation.
Stop unnecessary purchases
With the temptation to spend money virtually everywhere in our society these days, you may find yourself mindlessly spending without even realizing you're doing it. Then, before you know it, you've spent almost all your disposable money for the month and have nothing left over to save.
Aside from household and family necessities, ask yourself 'do I really need this?' before you buy anything. If you don't but that new pair of shoes, is it really going to affect your life in any way? If the answer is no, don't buy it – simple!
Eating out is another big culprit of mindless spending. It's estimated that one-third of all food purchased is either wasted or thrown away, simply because we buy consumables and don't end up eating them. Not only are you wasting money buying meals out when you don't need to, you're also wasting money buying groceries you don't end up eating! By switching up your eating habits and planning meals, you'll have much more disposable money that can be saved.
Spending unnecessarily is something we all do from time-to-time; it's how we moderate and deal with our spending that makes all the difference. By promptly rectifying debts and saving automatically, you'll be well on your way to saving more than ever before.
Ava Smart is definitely a saver, she thinks of it like a game! Her articles offer up some helpful hints on how and where you can start saving money.