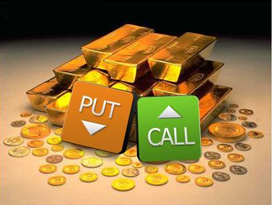 Gold and silver have been in high demand since humans began to use them as currency, and in more recent time they've developed even more value because of their technological uses in everything from cell phones to spaceships. In particular, silver's use in electrical fixings, cars, and even indoor plumbing have demonstrated that the global demand for it is only going to rise. This, combined with the fact that silver is, after all, a non-renewable resource, and there is only so much of it left in deposits around the planet, means that its value is one of the most stable and non-fluctuating of all the materials professional investors trust. Here are some benefits to investing in precious metals.
Balance and Future Potential
People all over have realized the importance of purchasing these metals as an addition to their portfolios. In fact, entire nations have been known to purchase, sell, and deal in precious metals during times of political instability and financial crisis. This holds true for situations that occurred well after the gold standard was dropped, meaning that though it's no longer an official way to measure currency, precious metals have proven invaluable in balancing out economic dips and rises on small and large scales. It makes sense to bullion whether you have children going to university and you want to ensure that you leave a safety net for them, whether you want to invest in riskier bonds but would also rather have a back-up plan, or even whether you've starting planning for retirement: Guildhall Wealth Management can help you hold gold in RRSP and coach you through its most beneficial contributions to your finances.
Convenience
Additionally, gold and silver bullion purchases come with enormous amounts of convenience and security. Many companies will guarantee that you can sell whenever you wish, while others will provide guidance on the best timing if you wish to hear it. Remember that this is not a permanent solidification of your assets; rather, buying bullion from Guildhall simply ensures that the value of your money does not fluctuate immediately with the global patterns of instability, so that you'll never have to worry about being caught in a tight spot.
Stability
Best of all, you won't have to worry about the safety of your purchase if you buy from the right place. Do not trust a company that simply recommends you buy a safe or rent a deposit room in order to keep your newly minted metals safe. Instead, go with a team of experts like those at Guildhall Wealth, who have already devised a system to ensure that your gold and silver are secure: they come with a safe and secure official depository, offering segregated vaults that open for you and only you, and are accompanied by insurance coverage, titled ownership, and regular inventory audits.
If you wish to secure your wealth for the long term and plan ahead to ensure your family prospers, this is a great way to start. Look into precious metals and start seeing the future!