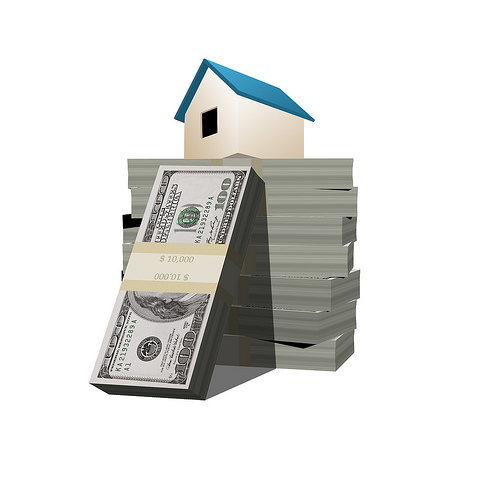 Our attics tend to accumulate many different things over the years. They're often used to store Christmas decorations, old barbeque sets and camping equipment but hidden somewhere amongst all of the 'junk' there could be a buried treasure. Free some space in your attic by using solutions from the likes of Readysteadystore and start to separate the less valuable items from the secret gems that could make you a lot of extra cash.
What sells?
The first question you might ask yourself when you glance around your cluttered attic is how to differentiate between what might make you some money and what should be tossed. Things like jewellery, art, sculptures, ornaments, antiques and porcelain tends to sell particularly well. You will be surprised with how much a person will pay for a work of art. There have been many cases across the globe when a seemingly ordinary attic housed an item that was in fact worth millions.
According to www.thisismoney.co.uk a retired electrician had been holding 271 of Picasso's paintings, which he later sold for a massive £50 million. Another example of such good fortune derived from a home in London where a Chinese vase sat on top of an old bookcase for decades before being sold in auction for £53 million. This is proof that anyone could have a secret fortune locked away in their attic. It's just a matter of finding what things are going to sell.
What is the next step?
Once you have found something that you think may be worth a bit of cash, it's time to find the best way to make money from it. Buyers like to know the history of the product. For this reason, it is worth doing your research and if it is possible, find out its origin and age. The next step is to take it to be valued at your local auction house. They will be able to give you a rough estimate on its worth so that you can have an idea of how good or bad a buyer's offer may be. There are many different means in which to sell your item. You can sell it online, through an auction house, to a museum or to a dealer.
Auction tips
Selling your valuables can be a tricky task, especially if you don't trust the buyer. If you feel that the offered price is unfair then don't be afraid to reject it and look for a buyer elsewhere. If you are struggling to sell your item it may be a good idea to lower the price slightly and wait to see if it helps to catch anyone's eye.
It is worth keeping in mind that if your item fails to sell during an auction, some establishments will charge you a fee. Make sure that you use a trusted auctioneer and choose carefully. This article in the Mirror advises that as the seller, you must be honest about the quality of your item to avoid any unnecessary dramas after the sell. On top of this, the saying that 'one person's trash is another's treasure' proves to be particularly true when it comes to auctions.