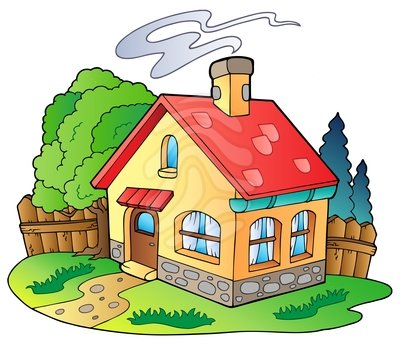 The Kentucky Derby is on the horizon, and that signals the start of warmer months ahead for the vast majority of people residing in the United States. Growing up in Ohio, my mother would plant flowers every year on the first Saturday in May, making her annual trip to the nursery in the morning to buy her flowers, and spending the afternoon planting them around our loving home.
Home improvement stores hire additional staff to cover the increase they see in customer traffic to their stores this time of year. Many people get the "green thumb" or "handyman" itch with the warmer weather. The time has come to tackle the projects that could not be taken care of while winter bore down.
Perhaps your home shows signs of deterioration, and your ready to give it some tender loving care. It could be the interior needs some work, exterior, or both. It may be that your finances are such that you don't have enough cash saved up to address whatever your home needs are currently.
Don't stress. This article will cover some general home improvement ideas to get your creative juices flowing, and then offer a way that you can possibly finance the work your home needs.
Ideas in Pictures
The focus of this short article, as it relates to home improvement, will be on the exterior of the house. A great way to get ideas on how you envision the exterior of your home can be found by simply browsing through sites that offer exterior ideas and designs.
Your home can range from a one-story ranch, farmhouse, to a condominium. Ideas can be found easily, as there exists millions of photos online of home design ideas.
The benefit to you is that most of these sites offer a "before and after" look at the home, giving you a more in-depth perspective. Many of these projects can be done on a budget, so don't let the price tags associated with the work scare you off.  Complements to the pricer products can be found at an affordable cost.
On Time and Budget
We lead busy lives. Money is tight as we tend to our family obligations. How about a project that can change the look and feel of an entire room? Better yet, there are many projects like this that can be done in an afternoon and for under $500!
These projects do not require years of experience as a contractor. With some basic tools and a little time, you can start, and finish, the project yourself and feel the sense of accomplishment for a job well done.
Projects that range from coating the walls with fresh paint, installing a ceiling fan, to reviving the deck, all on a budget and time friendly.
Addressing the More Costly Projects
Some occurrences in life are inevitable. For home owners, it's only a matter of time before the unexpected happens. The costly repair needs attention now. It could be a roof, plumbing, you can add to the list practically any set of homeowner circumstances. After all, no home is built to last forever.
It could be that you really want to renovate your home, but the needed money is not there. Loanable funds are available to assist you with your home improvement projects.
Perhaps you are not familiar with credit brokers. What they do is provide consumers with access to a variety of lenders. These lenders provide different loans under different requirements.
Hopefully, you are now armed with enough information to take a deep breath, relax, and plan your project accordingly. If you have found yourself stressing over a potential costly home repair, you now know that options exist to help cover these expenses.