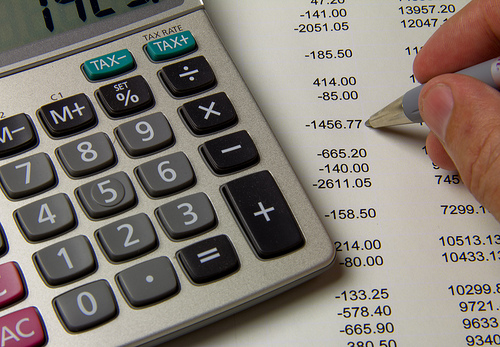 If you want to ensure your home is as energy efficient as possible, a professional home energy audit is a great idea. You can hire a professional to carry out the service, and they will find all the problems with your home where it is not as energy efficient as it could be, so you will then know what you have to do to improve it.
However, many homeowners do not want to spend large amounts of money on an audit. So why is it a good idea to hire a professional service?
Some Improvements Are Easy to Make
After your professional energy audit, you may find that some improvements are cheap and easy to make. Fixing drafts, for example, is not hard to do and can help to cut your heating bills drastically. In fact, you may be able to fix most of the drafts in your home yourself in a couple of days.
Some improvements may be larger. For example, you may find you need to install a HVAC system that is more efficient for the size of your home, and this will involve a larger investment. But this is not always the case, and many small steps can be taken to have a large impact on the energy efficiency of your home.
The Savings Can Outweigh the Costs
You can do DIY energy audits on your own, and these are certainly better than nothing. However, you are unlikely to get the specific results that you will with a professional auditing service. When a professional carries out the audit, they will find every little problem that is costing you money each year.
Once you get these fixed, you may find that you can save hundreds of dollars in your energy bills every year, which can soon make up for the cost of the audit itself.
Avoid Wasting Money Unnecessarily
With a DIY audit, you will often find that you need to make some improvements to make your home more energy efficient. However, you may make the wrong decision about the most effective improvements to make. For example, you may opt for new windows when insulation would have been a better way to spend your money.
With a professional audit, you will know exactly what to do so that you can make the best decision for your property. In addition, you will get a more accurate picture of exactly where you are wasting energy. Professionals not only have more experience, they also use more specialist tools to pinpoint the leaks, find out how airtight your home is, and work out the direction of drafts. They may use infrared scanners and other specialist equipment to produce more accurate results, all of which you would not be able to do on your own.
Hire a Professional Auditor
Hiring a professional auditor is easy to do, but make sure you hire a someone with experience. The reason you are hiring a pro is because you want the most detailed audit you can get in order to make the necessary improvements that can help you to make your home more energy efficient and reduce your bills, so it is always worth spending the time searching for the best service you can find in your area.
Jeff Fables is a home energy auditor. He enjoys sharing his energy saving insights on the web. His posts can be found on many home improvement and energy blog sites.