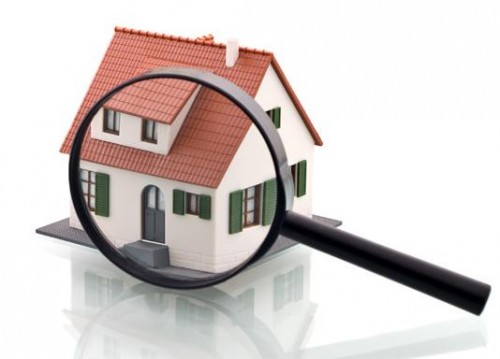 Buying a house is a big step. It has even been said that buying a house is the most important financial decision a person will ever make. Whether or not this statement is true, home buying almost always means getting a mortgage. And where there are mortgages, there are mortgage brokers.
A mortgage broker's primary responsibility is to connect clients with lenders offering the best possible deals. What constitutes a good deal depends on a home buyer's needs, resources, and circumstances. Therefore, it makes sense that the mortgage broker a buyer chooses is as important as the lender he or she chooses to borrow from.
Are you considering getting a mortgage to buy that first house? If so, you undoubtedly have a specific budget to work with. A mortgage broker can help you stay on budget by working with you to find the right kind of deal. Below is a brief explanation of how you can make the process work to your own advantage.
Establish a Maximum Amount
It is quite common to approach a mortgage broker with a certain budget in mind. But as you might already know, budgets are not necessarily hard and fast. Buyers are easily swayed to spend more than they can really afford in order to get what they want. If you want to stick with your budget, you cannot operate this way.
You need to establish the maximum amount you are willing to spend. And once that amount is established, it has to be fixed. Convey that amount to your mortgage broker as well. Once he or she knows you will not compromise, he/she will know what their upper parameters are. The broker can look for deals that will keep you at that number or below.
There are people who struggle sticking to a fixed amount at the top of the budget. If that sounds like you, then set your budget limit a bit lower than what you think you can realistically spend. This may create a psychological barrier that prevents you from buying something you cannot afford – even if you go over that amount by some.
Get Pre-Approved If Possible
Once you and your mortgage broker get things rolling, ask him or her to work on a pre-approval from the best lender he/she can find. Getting pre-approved for a mortgage goes a long way toward keeping you on budget. How so? By giving you an estimated amount that you can work with.
If Lender A offers you an agreement in principle for £100,000 with a 25% deposit, you then go into the search process knowing what you have to spend. You can tell your estate agent not even to consider homes in excess of £100,000 unless they are fairly confident that they can negotiate a lower selling price.
Getting pre-approved by Lender A doesn't necessarily prevent you from making an offer on a more expensive house and choosing a different lender. But once again, an agreement in principle creates a psychological barrier that makes it a bit easier for you to not exceed your budget.
Be Willing to Work with Your Broker
It is important that you keep an open mind throughout the loan application process. Be willing to work with your broker no matter what he or she throws at you. Moreover, be willing to look at lenders you might otherwise have refused. Your broker knows what's out there better than you.
As an example, let's say you went into the process determined that your eventual mortgage would come from a high street bank. That's all well and good, but your broker might not be able to find a traditional bank mortgage that fits your budget. In order to get the house you want, he/she might have to shop some lesser-known lenders. He/she might even have to go to an online lender.
Trust that your broker knows what he/she's doing. After all, mortgages are his or her speciality. He/she will have access to a long list of lenders you never thought of. He/she might also have access to 'lender-only' deals that banks and building societies cannot touch.
The more willing you are to set aside your preconceived notions and work with your broker, the more likely you will get a mortgage deal that fits within your budget and buys the kind of house you're looking for. On the other hand, being extremely rigid is going to limit the amount of help your mortgage broker can provide.
It's easy to spend more than you can truly afford when buying a house. With the help of a mortgage broker though, you can more easily stay within your budget. A mortgage broker has access to many more lenders as well as special deals you can get from a bank. Most importantly, a mortgage broker has a full box of tools capable of getting you into a mortgage that ticks all the boxes on your list.