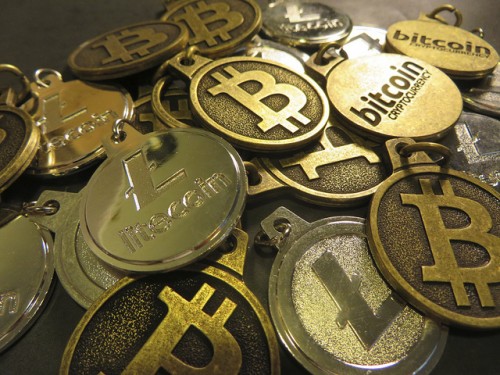 If you have recently bought Bitcoin or another cryptocurrency, chances are you did so through an online exchange. These exchanges are by far the easiest and most popular medium to buy crypto through, but it doesn't mean you should leave your assets on the exchange and forget about them.
There is a presumption that buying crypto is like buying a stock and that once you've bought a certain amount on the exchange, your job is done.
Your crypto holdings should be treated more like tangible assets such as real estate – particularly Bitcoin.
You wouldn't leave the keys to your house in your real estate agent's hands any longer than necessary, even if you trust them, and the same goes for crypto.
Instead, you must take control over the security of your crypto assets or risk losing them.
Here's how you can store your cryptocurrency purchases safely:
A hard wallet is the safest method for storing cryptocurrency
When you buy cryptocurrency on an exchange, you don't actually 'own' it until you request to withdraw. It works similarly to conventional banks, wherein you do not possess any physical cash until you withdraw it from the bank.
Naturally, this leaves you vulnerable in the (unlikely) scenario that your chosen exchange is hacked or there is a shortage of supply.
As a result, it is critical to withdraw your funds from your account and deposit them in a secure crypto wallet.
There are two types of wallets to choose from – a soft wallet and a hard wallet. A soft wallet is an encrypted app protected by two-factor authorization. This is safer than holding your crypto on an exchange, but it still leaves you vulnerable if you lose your phone or it picks up a virus.
The safest option is a hard wallet, such as a wallet from Keevo. These are physical objects the size of an external hard drive and enable you to deposit your funds onto them.
Beware, however, that once your crypto is deposited in your hard wallet, there is no getting it back if you lose it.
Keep your seed information close to hand and the wallet safe
Your hard wallet will come with a recovery seed, which allows you to access the wallet if you forget the custom password. This seed is incredibly important to keep hold of. If you forget your password and seed, you will lose access to the wallet forever, rendering your crypto useless.
This sounds scary, but in reality, it simply requires common sense. Write down your seed on multiple pieces of paper (don't store it digitally, or it may be hacked and copied) and store the copies in multiple places.
It would help if you kept your hard wallet safe too. Hide it well, and consider protecting it with a safe or flame-proof box. When you hold crypto, you are essentially your own bank, with no one to bail you out if you lose your wallet.
Avoid telling anyone about your crypto purchases
If you decide to buy Bitcoin or another cryptocurrency, chances are you will want to share the news with your friends and family. After all, it is an exciting step, especially if your financial health changes dramatically.
However, this could be a mistake. Holding crypto is not the same as holding a stock or having money in the bank. You are not protected by insurance or by an international banking corporation. If anyone steals your crypto, it is gone forever.
Therefore, exercise caution if you're tempted to speak loudly about your crypto holdings in a public place. You never know who is listening. Therefore, it is best to minimize the risk by telling as few people as possible.