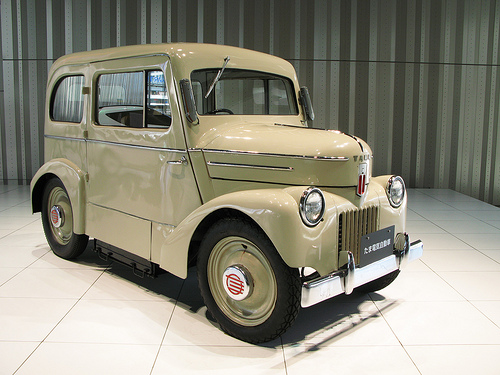 This is a guest post written by Brenda Davidson. She is a community member of world's largest insurance community where you have all the choice in the world for insurance and why you should go for them.

Everyone who owns and drives a car needs automobile insurance. There are a lot of car insurance companies out there and all these companies maintain that they offer the best service against the most affordable rates. With so many companies out there, how do you understand which automobile insurance company is suitable for you? If you do some analysis, it can take you a long way and help you choose the best auto insurance company and save some money. If you need your auto coverage to work in your interest and offer protection if an accident takes place, then selecting a company is about more than only getting the most affordable rate.
If you're searching for a good policy in the market, it is prudent that you collect some details regarding the prospective insurers you're thinking about. Some of the details you'd need can easily be obtained on the Internet. You can receive quotes from various insurers and get an idea about the coverage, rates and benefits offered by them. For most insurers, you can do this just by filling out an online form.
Besides the rate quotes, you should take the following questions into account:
How are they rated by A.M. Best or J.D. Power?
You would preferably look for an insurer who has a good ranking with the abovementioned independent rating agencies.
What do online consumer surveys have to say?
Go through online consumer surveys and find out what is stated over there. Surveys are useful resources since they frequently let you know about the track record of an insurer along with their services.
Are there any formal complaints to be worried about?
As the auto insurance industry is controlled by certain regulations, your state insurance department would have the data about consumer complaints registered with them. You can access these details through their official website or you can call them up for getting more specific details. You should be suspicious about insurers with a lot of complaints.
What additional services do they provide?
If a company provides various forms of insurance, there are probabilities they provide bundled services with discounted rates. Even though they just provide auto coverage, make sure to ask about discounts like safe driver discounts, multi car and multi line discounts.
Will they be available to pay for your claim?
You should always assess the financial condition of an insurer. You can do this through various sources like the website of the company or online reviews. Financial information and news websites can also offer what you're looking for. Anyway, you'd have to ensure they are going to be available and can manage to pay your claims.
What do the auto mechanics have to say?
Visit the auto body repair shop in your area and inquire about their functional association with many insurers and who they think is the best. This would help you understand how effortlessly things would come with an insurer if repairs become essential following a road mishap.
Keeping the above points in mind would definitely help you find a reliable auto insurer.