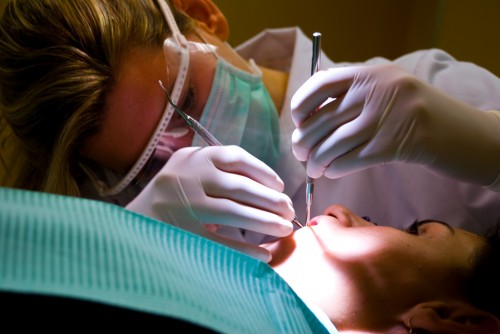 Concern about funding the legal costs associated with a medical negligence case causes many to not pursue a medical negligence claim. However, this shouldn't be the reason you don't seek legal advice. There are a number of ways to fund a medical negligence claim. We'll address the most common methods of funding medical negligence claims in this article.
Trade Union Assistance
Trade union assistance for medical negligence claims means the union helps cover your legal bills. The upside of this is that it typically comes out of your union dues instead of your pocket. The downside of this is that it is only an option if you're a member of a trade union at the time of the accident or incident. And, not all trade unions offer this benefit.
Legal Aid
Legal aid is one way to fund your medical negligence claim. However, cutbacks in funding mean that they take far fewer cases than they used to, and they limit those cases to those with the greatest impact on society. For example, legal aid is still common in cases of birth injuries because this affects the child for a lifetime. A solicitor can tell you if your case is eligible for legal aid. They can tell you if you'd pass the financial means test and merits test you must pass to qualify for legal aid.
Legal Expenses Insurance
Some insurance policies will pay for legal expenses related to a medical negligence claim. The upside of this is that you already have a funding method in place if your insurance covers this. The downside is that you don't have this option if you didn't already have an insurance policy that covers this expense. Another issue is the cost-benefit analysis that the insurer runs before providing this service. For example, they won't pay thousands of pounds in legal fees if you're going to receive only hundreds of pounds in reimbursement.
Another concern is the fact that the insurer will give you a list of approved solicitors you have to select from, regardless of how convenient they are for you to visit or the lack of chemistry between you and the solicitor. In some cases, they will appoint a solicitor for your case. Depending on the legal expenses insurance policy, there may be a limit to the legal costs they will pay. This sometimes leads to them seeking a settlement as soon as possible.
One ironic situation that can arise with legal expenses insurance is that you may need the assistance of an attorney to get the insurance policy to pay the legal bills associated with the medical negligence case.
Funding from the Settlement Itself
One way to fund a medical negligence claim is to pay the solicitor out of the settlement itself. In the no win no fee medical negligence claim model, you don't pay if you don't win. And if you do win, the solicitor is paid a percentage of the settlement. This is also called the conditional fee agreement.
Don't worry about how this affects your ability to pay your bills, since any settlement they negotiate on your behalf will cover both your pain and suffering and out of pocket expenses in addition to their legal fees. If the solicitor loses your case, they're typically paid from an insurance policy they take out personally for exactly that risk.
The biggest benefit of the no win no fee medical negligence model is that it is available to everyone. You can call the solicitor's medical negligence helpline, this can be found at websites like The Medical Negligence Experts, to ask if they offer the no win no fee funding model.
One issue with this type of funding model is that the solicitor is unlikely to take your case if there is a low chance of winning. Another consideration is that they may not take cases that will have a very small award, since they may not be able to be compensated sufficiently for their time.
Litigation Funding
Litigation funding is when you take out a loan to cover the cost of investigating and pursuing a claim; these loans may be taken out through the law firm or through specialized lenders who also provide insurance to the solicitor to cover their costs if they lose your case.
The upside to this is that it is available to nearly everyone. The downside is that you're taking out a loan you typically have to pay back even if you lose your case. You can include the litigation funding loan in your settlement, but the court may only award the initial balance of the loan and a low interest rate. This may be lower than the interest rate you were actually charged. This really adds up if your case takes two or three years to resolve.
There are some ways that you can increase your chance of getting your loan accepted. First of all, you have to make sure that your solicitor writes a concise and clearly written case summary to the institution you are applying for a loan with. This will allow the institution to get the central issues of the specific case, the case strategy, background information and the funding requirements.
The case summary will also allow the institution to assess the expertise and competency of the team. They will be able to tell how much thought and effort has been given to the case as well. The institution will also be asking for a case budget in most cases and they will be required to know exactly where the funds will be spent. They will also see what the settlement strategy is and whether the case has a chance of going to court or being settled before court proceedings. All of these factors will be capital in assessing whether funding will be awarded or not.
Private Funding
Private funding is exactly that – you're paying the legal bills for your medical negligence case. This funding may come from your savings, personal loans or mortgaging your home. The risks with this type of funding including losing your savings or your home if you lose your case and the fact that some solicitors will take the money and your case knowing that there are high odds of losing. In short, you lose, you still pay. Another risk is that you're going to drain your cash reserves while waiting for the settlement of your claim, something that drives many to settle as soon as possible instead of getting everything they deserve.
Conclusion
As you can see, there are tons of funding options for people wanting to sue a healthcare provider for negligence. Trade union assistance has the benefit of being very low cost for those who have it and Legal aid is often free to those who qualify. Legal expenses insurance may provide funding for your medical negligence case, but you have to use a solicitor they approve of and the legal funding may be capped.
Funding from the settlement itself, the no win no fee model, is also available to everyone but won't cover most small claims or those with a low chance of winning. You can also access loans specifically for the legal bills, but you may not recoup all of the interest you're charged when the settlement is awarded.