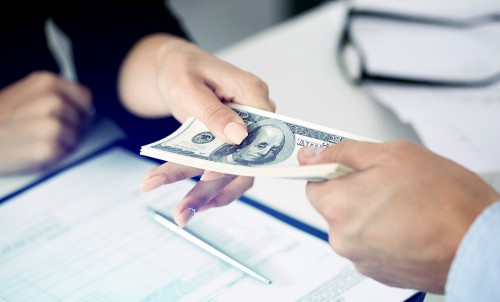 Why are car title loans becoming a more attractive option for people in need of some short term cash?
What is an online title loan?
Car title loans are secured against the value of your car, the terms of the loans are dependent on several different factors. They include the terms and conditions dictated by the lender, the overall value of your car, and the laws which vary from state to state. These loans typically range in value from $100 to $10000, the average title loan is usually around $1000. These loans are popular for several reasons, primarily because you can start and complete the whole process online, this includes setting up your account and servicing your monthly payments.
These are short term loans, they are generally only about a month long. In some states, they allow these loans to be extended up to a year. The interest attached to these loans can be as high as 300% annually. This is due to the high APRs that are typical to this form of credit. They should only be used as a last option, you should be absolutely confident that you can pay off the balance with the term of the loan. Otherwise, you risk losing the title of your car.
For more information about online title loans visit the article by FaceTheRed.com called Online Title Loans – Motor Vehicle Title Loan With No Store Visit.
Frequently asked questions:
Is there a limit to what I can borrow?
The federal trade commission states that lenders can offer up to 50% of the value of your car as a secured loan. Typically the only offer 25% of the valuation of the vehicle.
What are the steps to securing an online title loan?
Find the title to your car, the claim will need to be free and clear of existing finance.
Complete your application online and submit the requested documents, You will be asked for proof of identity, insurance, and address. You may also be subject to a credit check.
There will be a waiting period as the lender will need time to appraise your car. Expect to answer several questions about your vehicle. Occasionally the lender might request an in-person appraisal; this will delay the process by a few days.
You may be asked to bring your car in for an appraisal.
Lenders will typically install an immobilizer and ask to make a copy of your key. This protects them from people who default on their loans.
If you pass the appraisal stage, you will then need to sign a contract and hand over the title of the car. These contracts can now be signed and submitted electronically.
The lender will offer you several options to receive your money, they will generally wine it directly to your bank account.
The lender keeps possession of the title of the car until the debt is satisfied. Still, you will retain ownership of the vehicle, just as long as you keep up with your payments.
The laws regarding title loans vary from state to state, these generally differ on the criteria for approval.
What are the advantages of title loans?
It is effortless to get approval for a title loan.
There are very few stumbling blocks in the application process for a car title loan. Do you hold the title to the car? Is the title to the car completely free and clear.? Can you provide proof of a regular and sustainable income? Do you possess a valid state-issued form of identification. Online Title Loans – Motor Vehicle Title Loan With No Store Visit!"
The application process is simple.
Due to its popularity, there are hundreds of title loan companies online. They are all competing to provide this fast and efficient service to their customers. Usually, the only contact you will have with a Representative all of the vending company is if someone comes to either appraise your car are to install an immobilizer. In most cases, all online title loan applications are handled from either your phone are your computer.
Receive your money today
The vast majority of the lenders offer same-day approval, unlike applying for a standard loan, there would be no need to wait weeks for approval. You don't need to make an appointment for a lending officer. In most cases, your loan will be approved the same day as you apply.
Cash is deposited directly to your account
One of the significant benefits of online title loans is that once you are approved, the money is deposited directly into your account. This allows people in deep financial trouble, quick access to the cash they need.
Why there are many advantages to using the title loan schemes, you have to be aware that there are some disadvantages.
Always remember that you're using your car to secure the loan. Don't miss car payments, or the lenders are perfectly entitled to take possession of your vehicle legally. Because title loans are traditionally granted faster than Standard Loans is a risk attached for the lender. Because of this state traditionally charge much higher interest rates than a standard car loan. To sure that you're not caught to pay excessive rates and penalties, best advice it's always clear Short Term Loan as quickly as possible Moneylenders will place a lien on the car's title. This ensures that owners will only finance the vehicle once.  Unfortunately, you can only get title loans in 30 different states. If you live in one of the 50 states, what type of loans are still illegal, you will have to talk to other countries to secure a loan.
Be aware that just because a car title loan company may offer you a loan quickly, this does not mean they are soft when it comes to handing out their cash. They will hold the title to your car. The balance on your loan will be subject to fines and penalties if and when you are late with your installments. This can make the loan far less affordable.
So before you consider even applying for an online title loan, it is essential that you carefully weigh up the pros and cons of these loans. If you are confident that you can manage the loan correctly, this will prove to be a desirable option for many borrowers.