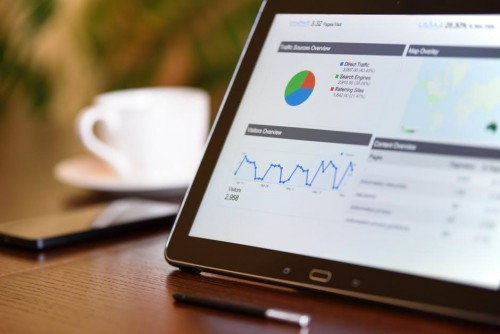 Small businesses have a lot to grapple with, particularly where their money is concerned. Unlike major multinationals, who have a team of in-house accountants and administrators, SMEs usually have to look for more cost-effective ways to manage their finances.
In terms of accessing money, life tends to be harder for small businesses. For SMEs in the UK, banks and other financial institutions lent £4.3 billion to them in April this year, representing a decrease from £5.8 billion the previous month. Restricted access to loans and grants makes it harder for startups and other smaller enterprises to get off the ground.
Without a boost that a loan or grant would bring to the bank balance, many SMEs are left to count the pennies on their own. There could, however, be an alternative in the form of an invoice financial broker.
Guaranteeing Payments
Invoices are an essential part of any business's process of receiving payments from clients. They act as proof of income, can prove invaluable in keeping accounts up to date and can help speed payments along. If they are fully accurate for each job, invoices can help to guarantee payments, thereby making it a little easier for businesses to apply for finance.
With invoices to hand, SMEs can budget effectively. They know what sort of money they have coming in from each job and, for some types of loans, can use them as proof that they can repay them back. Invoice financial brokers can help by guaranteeing an invoice loan. This works by sending an invoice to a client, then passing it onto a lender.
The invoice is then received and the amount stated on it is then given to a business in the form of a loan. This can help to aid budgeting because, in the event of a late payment from a client, a loan can help to tide the affected business over. As their finances need to be managed carefully, an invoice loan would be a small, sensible option.
Expected Expense
Staying with budgeting, knowing that something needs to be paid back will prepare SME owners better for when they need to buy raw materials or other essentials. In expecting to pay back a loan over a set period of time, it means that they need to budget for it when going through the company's books. Going to a broker will help with understanding that.
Sticking to a budget is more important for smaller businesses than their larger competitors, due to the smaller amounts of money they work with. Even one late payment from a client could make the difference between profitability and debt. Chasing up invoices can help to prevent this nightmare scenario from happening and, in some circumstances, even stave off insolvency.
In the third quarter of 2017, 4,152 companies in the UK were made insolvent. This represented a rise of 15% from the second quarter. With effective budgeting and regular chasing up of payments from clients, at least a handful of these insolvencies could have been prevented.