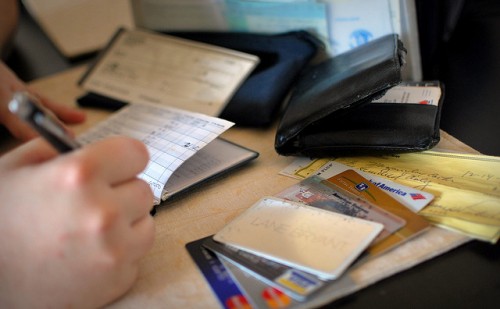 Our life in 21st century is pretty fast and we want everything right now. This desire for various merchandise leads to unnecessary debts and when people realize that they are too much in debt, they get frustrated. Announcing bankruptcy is not the only solution to deal with debt issues. There are other ways to pay debts and live with dignity in the society. You can opt for debt relief programs and repay the money in a few years. You will pay a fixed amount to the debt relief service provider and the organization will distribute the money among your creditors. They will do the calculations on your behalf and make sure that you pay a fixed amount per month until all your debts are cleared.
Debt relief programs are great to solve debt issues, but you should focus on personal finance first. If you start personal finance planning early, then you may never fall in the debt trap. If you are already in debt, even then personal finance planning can help you save money to lead a good life. Let's try to understand the advantages of personal finance planning and how it can help you stay out of debt.
Freedom to take decisions: When you manage your finance carefully, you get the opportunity to fulfill your dreams. Do you want to visit a foreign country? Want to buy a big screen 3D LED TV? In order to get these things, you need to save money and personal finance planning helps you accumulate the wealth required for fulfilling your wishes. It is not just the big things that matter though. You can plan a weekend trip with your friends without burning a hole in your pocket or swiping your credit card when you manage your expenses efficiently.
Avoid debt issues: When you have a credit card, the urge to spend can be overwhelming. Most people forget that credit cards don't buy products automatically. You have to repay. Otherwise, you may need to sign up for a debt relief program to save your property and dignity. Some people buy unnecessary things; even though they know that they can't pay for those items immediately. Personal finance helps you understand the difference between luxury and necessity. For example, paying house rent is a necessity and buying Xbox is a luxury. When you have a clear idea of your present and future necessary requirements, you can avoid debts comfortably. In fact, even if you are already in debt and have opted for a debt settlement plan, you can still recover with the help of personal finance planning. It will help you save cash; so that you can repay your creditors quickly.
Secure future: Just take a look around and you will realize that the current job market is highly volatile. Big brands are going through a downtime and firing their employees to reduce operational cost. So, no matter whether you work in a bank or a hotel, there is no guarantee that you will be able to retain your job in the coming years. Unfortunately, inflation is rising at an alarming rate all over the world.  So, if you lose job, then managing regular expenditure for a couple of months can be very challenging. Similarly, when you will retire, you will not get much as pension from your employer. So, in order to survive during tough times, you need to save now and personal finance planning helps you build a fund for a safe future.
Now that you have a fair idea about personal finance, you should be able to lead a financially stable life. If you want to know more about debt relief programs and personal finance, you can visit http://www.nationaldebtrelief.com/